Top 10 Stylish Men's Sunglasses For The Season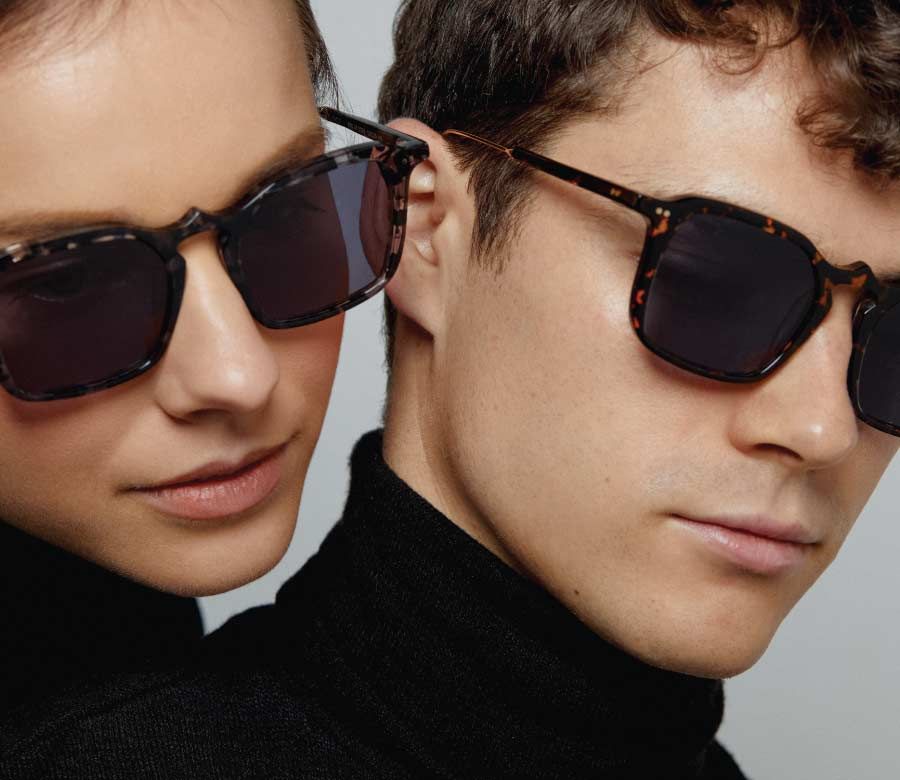 The votes are in for the best shades 2020 has to offer
Probably the greatest news in the world of fashion accessories over the past year is the increased availability of style, designs, trends and creations. There are tonnes of them! Some of the best designers of our time have used the current global climate to focus on making available to every classy fashionista creations that are sure to make you stand out this season.
Whether you are a $50 sunnies buyer or a $500 serious investor in brands, this list is sure to satisfy the most modest and outrageous budgets.
1/10 Cubitts "Twyford" Round-Frame Acetate & Gold-Tone Sunglasses
A classic that has been the staple diet of many in the Asian fashion scene, this blend of classic 1950's tortoiseshell mixed with brown on brown is perfect for those of you who love blue suits and brown belts and shoes.
Available at mrporter.com
2/10 Tom Ford "Harrison" 57mm Navigator Sunglasses.
Walking the streets of Paris and New York this season are the Tom Ford, king of big frames that Tom Ford himself is spotted rocking. From the Burrows of New York City to the fashion-filled streets of Bangkok, never a day will go by where you won't be complimented on these bad boys.
Available at tomford.com
3/10 Ray-Ban Aviator Sunglasses - Gold Edition
"I feel the need, the need for speed!" Fans of the '80s film Top Gun can't go past these time-tested classics. With the new film about to hit cinemas, it's time to dust off your bomber jacket, slick your hair back and bring back the aviator look with these new editions.
Available at ray-ban.com
4/10 Bold Dots "Bryant" Sunglasses
Speaking of classy tortoiseshell, Bold Dots has always stood out from other brands when it comes to pushing the envelope in restyling classic designs. They aren't afraid of stepping out on their own, making anyone who wears their brand just as unique.
Available at bold-dots.com
5/10 Carrera Ca1004/S Pilot Sunglasses
Tony Stark, eat your heart out! Stepping out of your own Stark-mobile or local Grab car, depending on your taste and budget, you won't go wrong with these "almost famous" strong bridge golden superstars. Graded for comfort and shaped to embrace all face-types, these pilots can be worn to brunch or your best friend's wedding.
Available at amazon.com
6/10 Rimowa Pilot Crystal Polarised Sunglasses
Are you a sportsman? Risk-taker? Or maybe you are just a heavy-handed action lover. These frames will make you take a second look. Rimowa, who has brought to the world the famous indestructible suitcases, are now proud to release their take on the fashion accessories world with this bold and standout series.
Available at rimowa.com
7/10 Jacques Marie Mage "Molino" Square-Frame Acetate & Gold-Tone Sunglasses
Thick, powerful and fashionably tinted, if you are going for the educated, Austin Powers look, look no further. These strong rims will get you noticed and will easily become a signature of your style.
Available at mrporter.com
8/10 Etnia Barcelona Waterfront Sunglasses
If you are a water sports lover and a chaser of that elusive "perfect wave", then do it in style with Etnia's new release for this season. 2020 has seen a huge increase in secluded water sports and if you have the want for wooden deck yachts, flashy catamarans and collar-up shirts, then complete it perfectly with these golden waterfront beauties.
Available at etniabarcelona.com
9/10 Oakley Latch Sunglasses
Remember the days of Point Break, boardshorts, burritos, and Frogs? Oakley's Latch design are the perfect translucent frame paired with sunset-coloured lens to suit your laidback surfer dude identity.
Available at oakley.com
10/10 2020 Oliver Peoples Sheldrake Sunglasses
These frames scream style and class and suit both the casual wearer and the seasoned sunglass statement maker. These bad boys createa look that goes with any occasion.
Available at oliverpeoples.com