Phannapast Taychamaythakool Wears Hublot And Reflects On Being Daring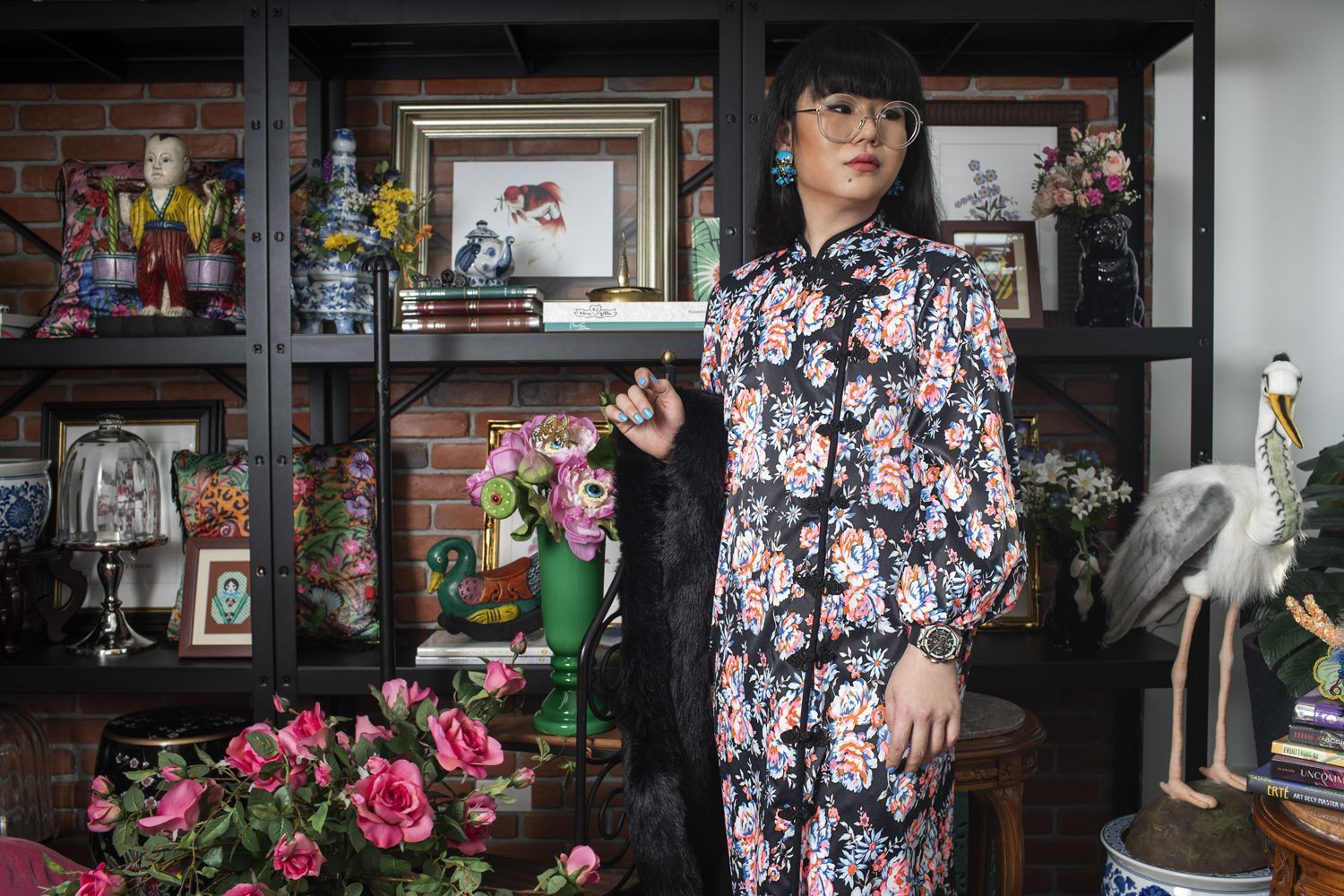 Phannapast styles a Classic Fusion Aerofusion Chronograph Orlinski Titanium Alternative Pavé 45 mm
Illustrator and fashion designer Phannapast Taychamaythakool is convinced art has guided her throughout her life. In high school, her creative talents started to shine and put her on a path to a career in design. "Back then there was very little counselling in high school for those interested in the creative arts, so I opted to try to get into architecture. But after one class I just knew it wasn't for me. I felt restricted by all those straight lines," she laughs.
Instead, Phannapast earned a degree in fashion design at Chulalongkorn University and then took up an internship with famous local fashion house Kloset. It was the beginning of a fruitful career in the fashion industry.
"Seeking inspiration is part of my job and believe it or not Youtube and Instagram videos can be eye-opening for a designer. One day I saw a thread on a Gucci collection, read many comments on it, and then challenged myself to come up with my own design and submitted it. I was so surprised when I was contacted for a collaboration, overjoyed by the recognition my daring attempt received."
In terms of artistic style, Phannapast says she wants to project her optimism and joy of life into her work. She likes to play with unusual colour combinations. "My work is based on what I observe in the environment, my interpretation of it. I experiment with colours as contradictions. I think it makes the work more interesting because there is always something new to discover."
Her signature animal illustrations are also rendered in elaborate detail, often wearing eccentric clothes and posing as humans. The daring inspiration is shared by acclaimed artist and Hublot's Friend of the Brand, Richard Orlinski, whose artistic fusion of facets, edges and disruptive materials evolves his infamous animal sculptures.
That art is becoming more prevalent in daily life Phannapast is in no doubt. "Creating wearable arts in collaboration between brands and artists is a trend. It is a great way to use art appreciation to create something that reflects your identity. And Hublot has done a great job of it. Just one look at the new Classic Fusion Tourbillion 5-Day Power Reserve, the watch that Richard Orlinski helped to create, and you will understand what I mean. The way Orlinski's signature faceted design embraces Hublot's prowess in mechanical precision makes the watch an extraordinary piece of art. And for me, art is an expression of life and artistic collaborations like that between Hublot and Orlinski are a celebration of technical and aesthetic perfection."