Vegan And Cruelty-Free Makeup Brands At Sephora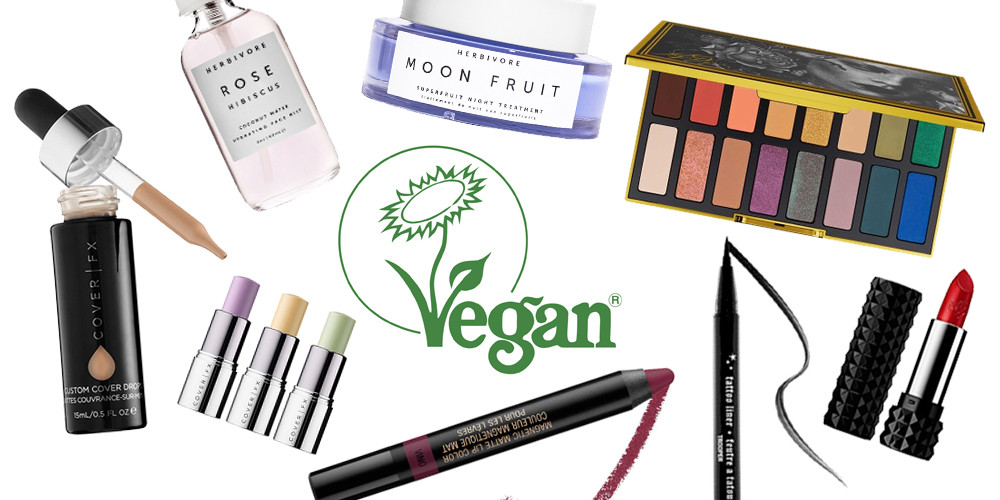 By Mika Apichatsakol
May 09, 2018
Beauty should be ethical
Any self-respecting beauty enthusiast knows that when it comes to makeup and skincare, quality is worth the money. But with so many premium cosmetics out there that are able to deliver on results, we want to see brands that not only make us look good but that are ethical as well. Because true beauty is more than just the surface. So in pursuit for beauty that is more than just skin-deep, we went through all the brands at our go-to haven for beauty and skincare, Sephora (Thailand), to find all the brands that are kind to animals and therefore more deserving of our money. However before we reveal the list, it's important to understand the basics of what is means to be a cruelty-free brand and what it means to be a vegan brand—because there is a difference.
What Does Cruelty-Free/Vegan Mean?
The discussion of vegan and cruelty-free is truly essay-worthy, but we'll try to sum it up: For a brand to be cruelty-free simply means that it doesn't test on animals—under any circumstance. Sometimes brands disclaim that they do not test on animals unless required by law. That's just a roundabout way of saying "we do test on animals". What cruelty-free doesn't ensure however is whether or not products contain animal or animal-derived ingredients. The term vegan confirms that a product 100 per cent does not involve the suffering of animals. So if a product is confirmed vegan, it is also by definition cruelty-free.
Got that? Cool. Now onto those vegan and cruelty-free beauty and skincare brands!
1/4 Vegan (& Cruelty-Free): Kat Von D
A household name in the vegan community, the cosmetics line of famed tattoo artist Kat Von D is without a doubt leading the way when it comes to ethical beauty products. Not only is the brand outspoken and transparent about being vegan, Kat Von D makeup objectively beats out equivalent products from non-vegan and even higher-end beauty brands, in terms of quality. Try Kat Von D's notorious "Tattoo Liner"—and by try we mean sweat, cry, shower, etc.—and then come tell us of a better eyeliner. We'll wait.
2/4 Vegan (& Cruelty-Free): Cover FX
An award-winning brand for makeup foundations and coverage, Cover FX is PETA-certified vegan and cruelty-free, which aren't even the reasons for their accolades. Cover FX, rather, has been publically recognised for its products' versatility and flexibility—they're meant to be mixed with skincare products you already own and love. In addition, the foundation line ranges 40 shades. That's 40 shades of cruelty-free skintones. Now that's beautiful.
3/4 Vegan (& Cruelty-Free): Herbivore Botanicals
Pretty obvious by its name, Herbivore Botanicals is a skincare brand that is 100 per cent plant-based and logically, against animal testing. Herbivore Botanicals began from the kitchen of Seattle couple Alex Kummerow and Julia Wills. Alex's skin was reacting to commercial skincare products, so they invested in a soap-making kit. One year and one esty store later, they decided to make natural skincare their full-time job. On top of being cruelty-free, Herbivore Botanicals products are free of fillers, meaning they are concentrated with natural active ingredients—a rare practice even in the world of high-end skincare and cosmetics.
4/4 Vegan (& Cruelty-Free): Nudestix
Rejoice! One of your favourite, if not your favourite, lipstick brands is vegan! Highly pigmented and impressively resilient and comfy (long-wearing lipsticks usually come at the cost of dryness and other discomforts), Nudestix makeup crayons by the inspirational mother-daughters team of Jenny, Taylor and Ally Frankel prove that animal ingredients are definitely not needed to make outstanding beauty products.