Thailand Tatler Takes Fives With Jewellery Artist Cindy Chao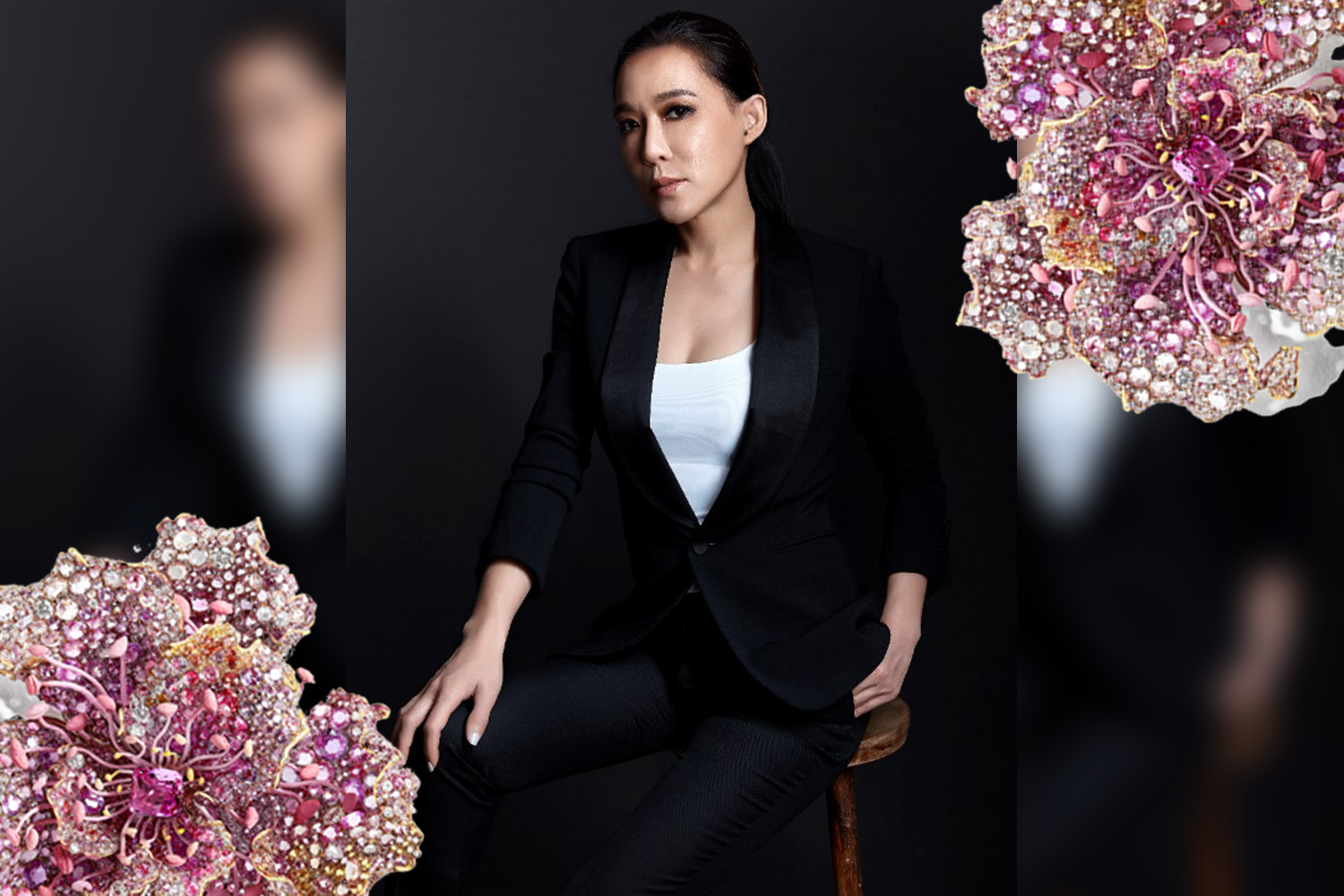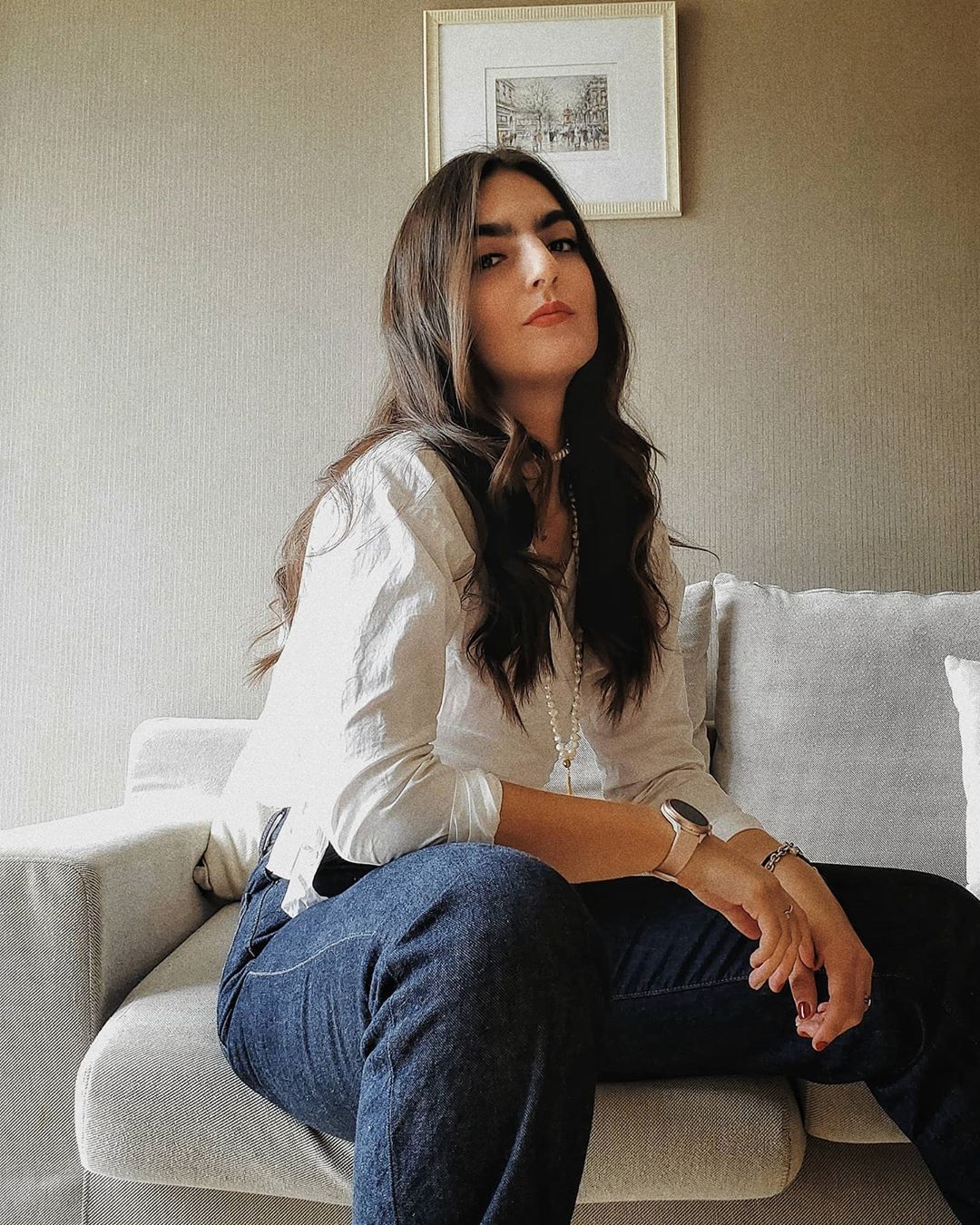 By Mari Carmen Dávila
November 13, 2019
A 21st Century girlboss, Cindy Chao's now 15-year-old brand represents the start of a new era in jewellery design
Design is in her blood, as Cindy Chao's grandfather is a famous Taiwanese temple architect and her father an established sculptor. The 49-year-old artist founded her company, Cindy Chao The Art Jewel, in 2004 and after 15 years has made a name for herself for exquisite limited release jewellery artworks. Handcrafted over a period of at least two years, no more than 36 of Cindy Chao's masterpieces are revealed each year, making the jewellery a true collector's item. Some of Cindy Chao's works have been accessioned into the Smithsonian's celebrated gem collection and celebrated by Sarah Jessica Parker.
So we couldn't miss the chance to visit the artist at her Art Jewellery Showroom in Taipei to congratulate her on 15 years of hard work, glamour and art, as well as take the opportunity to dissect the intricacies of her creative mind, the obstacles along the way and ultimately what it takes to succeed in the difficult, male-dominated jewellery business.
First of all, congratulations on Cindy Chao's 15 years. How hard was it for you to make a name for yourself in the jewellery industry?
It was and still is very tough. The industry is dominated and controlled by men—Israeli men in particular. Every time you do business with them, there's a huge religious background that sets the tone. They are very traditional and cannot touch females who aren't their wives or part of their family. I tried to greet them once, and they just said, "Sit down. Let's talk. What do you want?" But on the other hand, I think the difficulty has also made me stronger. I have spent the past 15 years trying to convince and prove that I am capable of doing this. They are happy to see us as a partner now, and they are looking forward to seeing what's coming in the next years with the brand.
So how did you start this brand?
In the beginning, I didn't mean to build a brand. But as a creator, you need to have one as a platform where you will be able to create your pieces. You also need one to prove who you are and what you're capable of doing. In our first 10 years when we had just a few clients, the honest truth is that all I could think was "how to survive?" I needed to take care of my son, who inspires me to never stop working towards my goal. Now after 15 years, the drive is very different. I now create pieces for me, for the brand new Cindy Chao.
What would you say is the essence of Cindy Chao as a brand?
Organic, architectural and sculptural. My designs are inspired by my grandfather, who was an architect, and my father, who was a sculptor. Jewellery design is a mixture of architecture and sculpture, but it requires special attention to details and materials. Ultimately, we use the most expensive ones in the market.
We know that some of your pieces have been influenced by your travels—which is your favourite place in the world and the one that has inspired you the most?
I enjoy going to interesting places that aren't very touristy. For instance, I went to Oman last year and the landscape was amazing—just desert, rocks and a big silence. Contrary to what many think about silence being bad, I think it's great. For example, when a client's reaction is just quiet, for me, it means that we are doing something they have never seen before, something that never existed and they don't know how to describe their feelings. I like to have the exact same reaction when I discover a new place that amazes me.
What's your favourite piece of jewellery from your own collections?
It's always the next one. There's always room for me to improve myself.
If you weren't a jewellery designer, what would you be?
I actually wanted to be an architect, but my mother said to me, "there are two occupations you're not allowed to do in the family: architecture and sculpture," because she would never see her father nor my dad. She was the one who encouraged me to channel my desire to design in jewellery, and once I started, I couldn't stop. She then came back to me one day and said, "you're even worse than your grandfather and father—I see you less".
What is the biggest lesson you've learned from your experiences so far?
To never give up and to do everything you can to survive, because if you survive then you will definitely succeed. Always remember that the opportunities that people give to you and the challenges and obstacles that come with those opportunities are worth it.
Cindy Chao's tips on making your dreams come true...
Be brave and visionary. If you're brave enough, you will conquer multiple challenges. And if you visualise the adventure, you will dream bigger and fly higher.