Mary McCartney On Veganism And Her Famous Family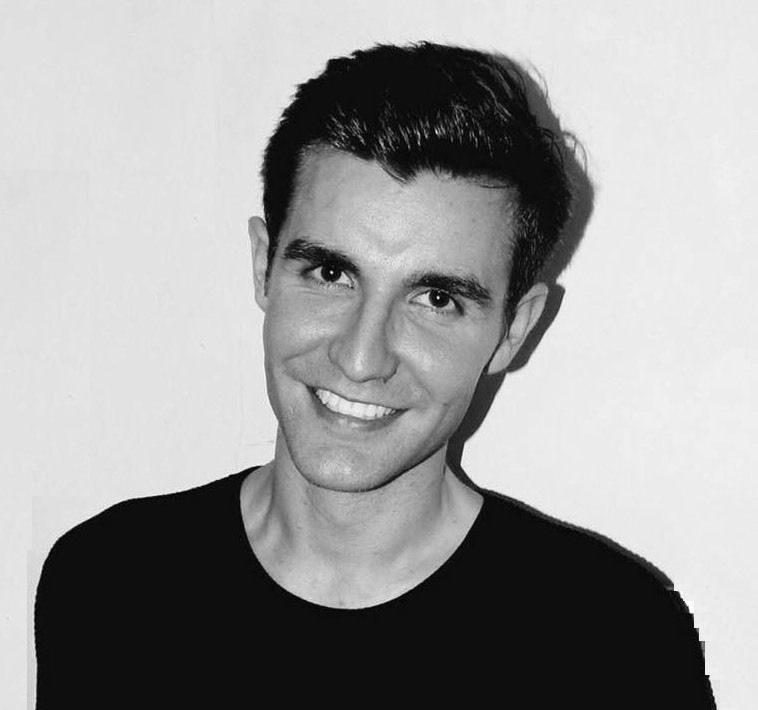 By Oliver Giles
August 29, 2019
Mary McCartney has long been a passionate advocate of vegetarianism—now she's joined forces with Green Monday to spread the message in Asia
As a child, Mary knew her family was different—and not just because her father, Paul, was a Beatle and her mother, Linda, was a famous photographer. No, little Mary McCartney's family was different because they were... vegetarians.
"When I was very young, my mum and dad sat us down and said to us, 'We've made a decision that we're going to become vegetarian. It's your decision if you want to eat meat when you're out, but we won't be cooking meat in the house,'" she tells Tatler. And while that might not seem like a controversial decision now, this was the 1970s, when fewer than 0.5 per cent of people in the UK abstained from meat. Today that figure has risen to about 14 per cent—thanks in no small part to the activism and work of the McCartneys.
"My mum and dad would challenge each other and say, 'What are we going to cook to fill that gap in the centre of the plate where the meat was?'" Mary recalls. In 1991 Linda solved that puzzle by establishing Linda McCartney Foods, which produces prepared meals, including vegetarian sausages, burgers, meatballs and pies. The brand was an immediate success and by 1995 Linda and Paul were so closely associated with the vegetarian movement that they had guest roles on season seven of The Simpsons (ep. 5: Lisa the Vegetarian).
A Plant-Based Plan
The same year as that Simpsons episode, Linda was diagnosed with breast cancer. Three years later, in 1998, she died at the age of 56, leaving behind four children and her flourishing food company. Mary, her siblings and her father knew there was only one thing they could do.
"We made the decision to carry the company on," says Mary. "The main aim was always to provide affordable meat-free meal solutions to people, and the need for that hadn't gone away."
Mary played a key role in the company from the beginning. "I'd worked with mum on her cookbooks and the food range from very early on," she says. "When she was writing her cookbooks I'd help edit them; I'd help test the recipes; we'd brainstorm ideas together. And with the company, I was at the launch event and, day to day, I had contact with the people working on it. I'd go to the factory and help with product development."
The brand is now owned by US food giant Hain Celestial Group, but the McCartneys remain heavily involved. "We still work on new product development, branding, social media, brainstorming ideas," Mary says. "I directed the Linda McCartney Foods ad, It's Cool to be Kind, at the beginning of January at Hackney City Farm in London."
With the McCartneys' guidance, it remains one of the most successful meat-substitute brands in the world, with annual sales of £26.7 million (roughly HK$266 million).
Mary is now using the knowledge and skills she's developed over the years with Linda McCartney Foods to guide another meat-substitute company. In March this year it was announced that Mary had invested in Green Monday, the Hong Kong-based social enterprise founded by David Yeung—the company developed Omnipork, the world's first plant-based replacement for minced pork.
She is also advising Green Monday on multiple aspects of its business, which currently include Green Common, a chain of plant-based supermarkets; Right Treat, the overarching brand behind Omnipork; and the Green Monday Restaurant Programme, which supports restaurants offering veggie-friendly menus.
"I was introduced to David a couple of years ago by a mutual friend of ours who thought we'd have a lot in common," explains Mary. "And she was right—we're very like-minded. So we stayed in touch and would send each other articles and updates, then I said to David, 'I'd really like to be a spokesperson and help spread the message.'" Green Monday was a natural partner for Mary, who—along with her father and sister, Stella—has been a face of the Meat Free Monday movement in the UK.
Art & Veganism
Amazingly, Mary's work with both Linda McCartney Foods and Green Monday are merely side projects; like her mother, she's an acclaimed photographer. Known for having a particular talent for portraits, Mary has captured everyone from Queen Elizabeth II to Rihanna and Orlando Bloom for magazines, newspapers and her own coffee table books, such as her recent releases The White Horse and Paris Nude.
"I've always worked on my vegetarian and vegan food projects and photography separately, but I now want to marry them together," says Mary. "So I'm now working on a new book; it's called Cooking For Artists. I come up with a recipe and I cook it and take it to an artist in their studio and we sit and eat together, then I take a photo of them and write down the recipe and an anecdote from the day for the book. I've probably done half a dozen artists so far—Sir Peter Blake, David Hockney, Cindy Sherman—some amazing talents."
That project is taking Mary around the US and the UK, and soon, she hopes, her work with Green Monday will bring her back to Asia. "I've never really spent much time in this part of the world, so it's a great excuse to come here and explore. I'll be back."