Jitti Chompee Is Stepping Up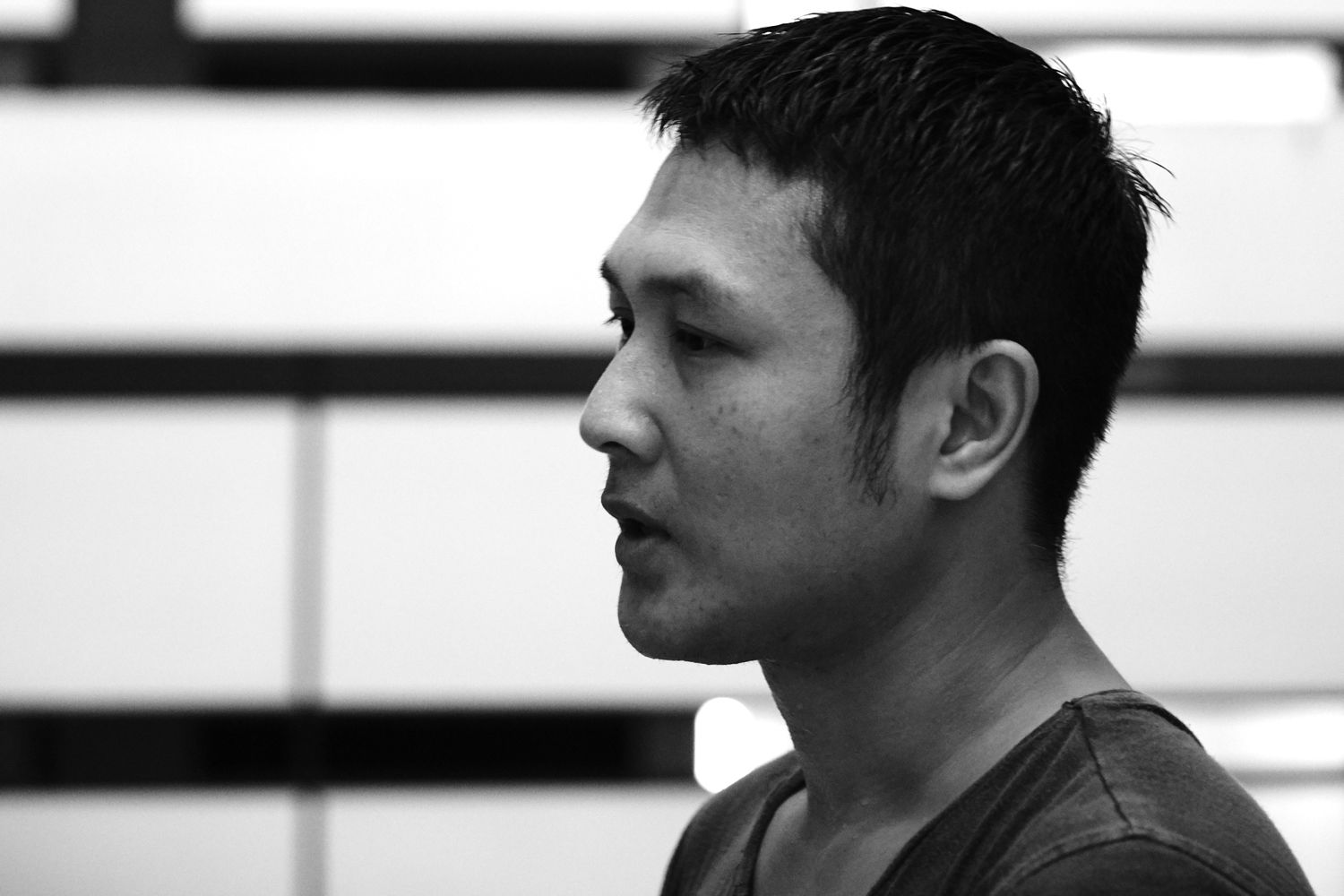 The avant-guard choreographer is intensifying his mission to take both contemporary dance forms and traditional Thai performance art to new audiences
Among Thailand's most prominent dance luminaries is Jitti Chompee, founder of contemporary dance group 18 Monkeys Dance Theatre. A well-known figure in both local and international performance art scenes, the choreographer is celebrated for his non-conformist ways and his unique ability to blend various forms of dance to create a uniquely captivating piece. His style—often difficult to define, even for Jitti himself—has been referred to as organic and animalistic.
Given his talent and success, one could be forgiven for thinking he has been dancing his entire life. However, unlike most professional dancers who start young, Jitti's entrance into the milieu of performing arts didn't begin until he was at Chulalongkorn University studying for a degree in chemical engineering. "I took up dance in my free time, as a hobby. I had to put in twice as much effort as everyone else because I was starting late and frankly musicality did not come naturally to me," he explains.
As a result of his perseverance and ambition, the dancer later received a scholarship from the Jean M Wong School of Ballet in Hong Kong and then another from the Ailey School in New York. What began out of sheer curiosity and a desire to try something new flourished into a successful career. Today, in his capacity as director and choreographer of 18 Monkeys, he has masterminded several acclaimed pieces and participated in numerous international dance festivals including as a guest choreographer at Holland's Nederlandse Reisopera and at Festival Tanztendenz in Greifswald, Germany.
See also: Exclusive Interview: Jose Carreras Says Farewell With Glorious Music Of A Lifetime
Always pushing boundaries and taking on new challenges, the 45-year-old expanded his scope of work to establish the Unfolding Kafka Festival in 2015—a biennial performing arts platform that strives for a world of dance in Thailand free from commercial influences. "The event has grown three-fold since then," he says. "It has been very well received but the challenge for me now is how to make it more than just a fun entertainment gathering. It's very important to not only raise awareness of dance but to educate the younger generations about art and art history." To reach a younger audience, the festival—which takes place between October 26 and December 15 this year—has become increasingly diverse, boasting the participation of 26 artists from across 12 countries featuring exhibitions, film screenings and VR experiences in addition to the dance performances.
Though he created a piece for last year's festival, Jitti admits he has not been choreographing much lately, preferring instead to explore new horizons in the world of performing arts. His contribution to the development of dance in Thailand is indisputable but his aspirations haven't reached their peak just yet. Indeed he is working on a special project specifically dedicated to reviving Khon, one Thailand's oldest traditional dance forms, which he says is often only appreciated and truly understood by a small group of people. "I also dream of establishing a conservatoire one day," he adds. "We have so many talented people here in Thailand but I don't think we know how to support them. I want to build a sanctuary for our amazingly creative artists."
When not hard at work Jitti enjoys travel. Having already worked with renowned tango music composer Astor Piazolla, the Thai choreographer and his company have been invited to perform in Argentina and Mexico. "I really hope we can make it. My favourite part of what I do is having the chance to meet artists from all over the world. But whisper it softly…I confess, I hate teaching dance because I have very little patience," the artist laughs.