The Inner Beauty Of Raya Issariyayossavadi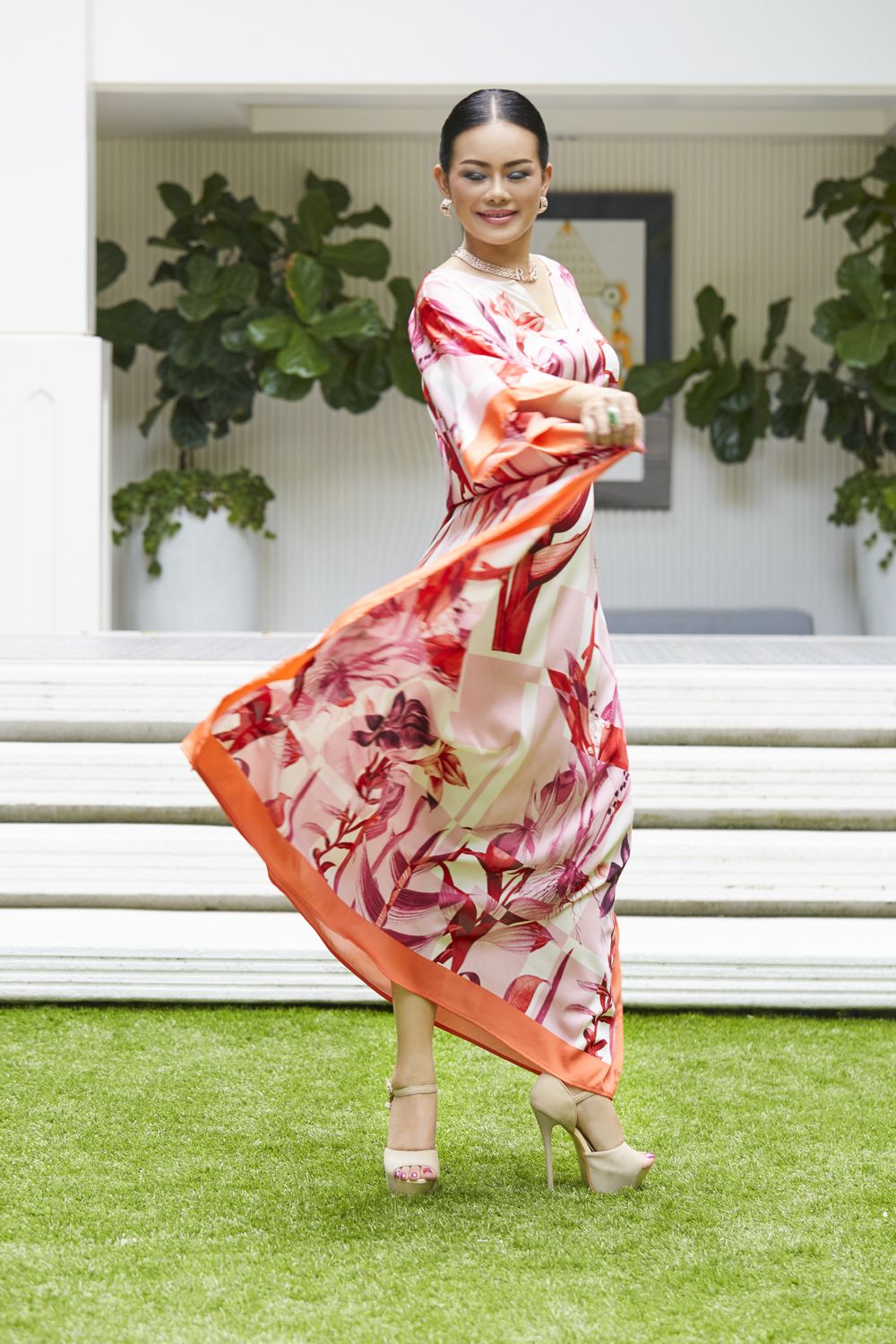 By Phunnattha Manutham
January 13, 2020
A woman of many facets with a healthy work ethic and an appetite for a challenge, Chiang Mai's Raya Issariyayossavadi knows what it takes to succeed in business and in life, having achieved more than most in her diverse career
Entrepreneur Raya Issariyayossavadi is proud to call herself a self-made woman and attributes much of her success to her strong Buddhist beliefs. Born in Sakon Nakhon, the youngest of six siblings explains that she would often accompany her parents on their frequent visits to the city's many temples. "So much so that the doctrines and teachings of Buddhism were embedded in my thoughts and actions at a very early age," the 49-year-old says.
In what she describes as the first phase of her life she was quiet and introverted, a little on the shy side, but after securing a place to study political science at Ramkamhaeng University she made a conscious decision to "man up" and take on life's challenges with greater verve. "At 18 I left home for Bangkok and although the prospect of life on my own in the capital was daunting, I told myself the only way I was going to succeed would be through hard work. My mantra was that it was down to me to make my own way in the world and not to expect a free ride from anyone."
Immediately proving her rule, while at university Raya funded herself by taking on a number of part-time jobs. "After I graduated what I call the second phase of my life began. I eventually ended up working at the Thai office of Kvaerner, a leading European company in the oil and gas industry. What stands out about my time there is that it is where I met my future husband," she smiles. After five years with the company financial chaos hit the country in the form of the Tom Yum Kung crisis (the 1997 Asian financial crisis). At that point, Raya decided to leave Kvaerner to start afresh.
Related: Behind The Scenes Of Our January 2020 Cover Shoot With Raya Issariyayossavadi
"Some people may think it was a strange time to start one's own business but I was ambitious and so I opened my own company in Ekamai called Ryma. It dealt primarily in exporting linens—bedding, table cloths and the like—to hotels around the world. It was a steep learning curve for me, not only having to get my head around business management but also understanding our products and markets. I personally visited numerous factories to research what goes into producing quality cloth and to gain an understanding of supply and pricing," she explains.
Pouring her energy into the business, Raya worked characteristically hard for a number of years to make it successful and although the company thrived for a while, eventually she began to see that it had an uncertain future. "Because of the economic situation it became possible for customers to source quality fabric at cheaper prices in other markets, so I knew things were only going to get more difficult," she says. It was at this point in her life that, thanks to her Buddhist principles, Raya came to a personal epiphany. "I realised that failure wasn't something to be ashamed of. The most successful people in life learn from their setbacks, see them as an opportunity and try again. I'm a firm believer that things happen for a reason and around this time I fell pregnant, so I closed the company and moved to Chiang Mai where my daughter Emilie Phailin was born."
That was 16 years ago. For Raya, the move north was yet another phase in her life, another new start. Living rather lavishly, as she describes it, in a rented mansion, she settled into a comfortable domestic routine and eventually married her partner, Frenchman Guy Emile Louis Madeline. Today the couple have two children following the addition of son Alexandre Siam. Life at the mansion brought with it newfound benefits and she laughs when she says, "People began to wonder who I was and perhaps we were living a little too comfortably—dining out, enjoying an active social life and so on. But it made me a person of interest and brought me into contact with a wide group of people. I had gotten over my shyness some time ago and I like making new connections so it wasn't long before I was involved in the life of the city."
Her growing profile also led to an opportunity to become involved in a local property business. "I'd been out of the business loop for too long and was very pleased to be able to jump back in with an invitation to form a real estate company. I had an intuition that it was the right thing to do. At the time I was also studying for a master's degree in political economy at Chiang Mai University, so I found myself happily busy once again." And she is candid about what she modestly describes as her "dabbling" in real estate. "It got me to where I am and has made me the first in my family to build a successful business on my own."
They say success breeds success and for Raya, the property business laid the platform for her to establish the much larger Raya International Group, an eponymous holding company with interests in cultural and business consulting, tourism, hotels, fashion and jewellery. Success also freed up the founder and former president of the Tourism Association of Chiang Mai to become involved in charity work with the likes of the Chiang Mai chapter of ZONTA International.
Indeed, her profile in charity work in Chiang Mai led to an unexpected honour when in 2015 the Star of Siam Foundation named her Mrs Northern Star of Siam after asking her to take part in its annual beauty pageant. "I was just walking around town one day when a woman approached me and suggested I enter the pageant. I laughed and told her I was in my 40s and hardly model material," Raya chuckles. "But then the lady explained that the pageant recognises the talents and achievements of married women of a certain age, so I accepted the nomination...and won! It led to my being asked to represent Thailand in the bigger Mrs International pageant, which was great fun." The pageant experience was life-changing for Raya as a middle-aged woman. "My ambassadorial roles became more important. I was suddenly a cultural representative of my country and had to collaborate with and talk to representatives of other countries. It was very rewarding," she says.
Despite sometimes being overwhelmed with work and other obligations, the fashion-conscious businesswoman is happy. "In fact, my fashion brand is a big part of that happiness," she says referring to Raya Collection, a bag and accessories line that combines the traditional styles of Thailand with contemporary designs. "We are currently looking at a new premium product—environmentally friendly gold and copper bags in the traditional Thai style. It's all very exciting."
Meanwhile, Raya remains grounded with family life at home, spending time with her husband and Emilie and Alexandre who are now 16 and 13 respectively. "We all work well together. My husband and I have different characteristics—I sometimes describe us as Yin and Yang," she smiles. "I'm an action person while he prefers to give advice or stand on the sidelines." That their children are home-schooled also adds to the domestic dynamic. "It was their decision and I wholeheartedly support their choice," the proud mother states. "We get together as a family at the end of each day and talk about what each of us has been up to. Every day I look forward to our evening meeting. Sometimes the children even join me in meditating, which I do to wind down—although some nights I choose to have a few glasses of champagne or wine to achieve inner peace, which work just as effectively," she concludes with a hoot of laughter.
More society profiles: Coca And Mango Tree's Natalie Phanpensophon Shares Her Recipe For Success