Count Gerry To Donate Over One Million Baht To Vulnerable Communities In Northern Thailand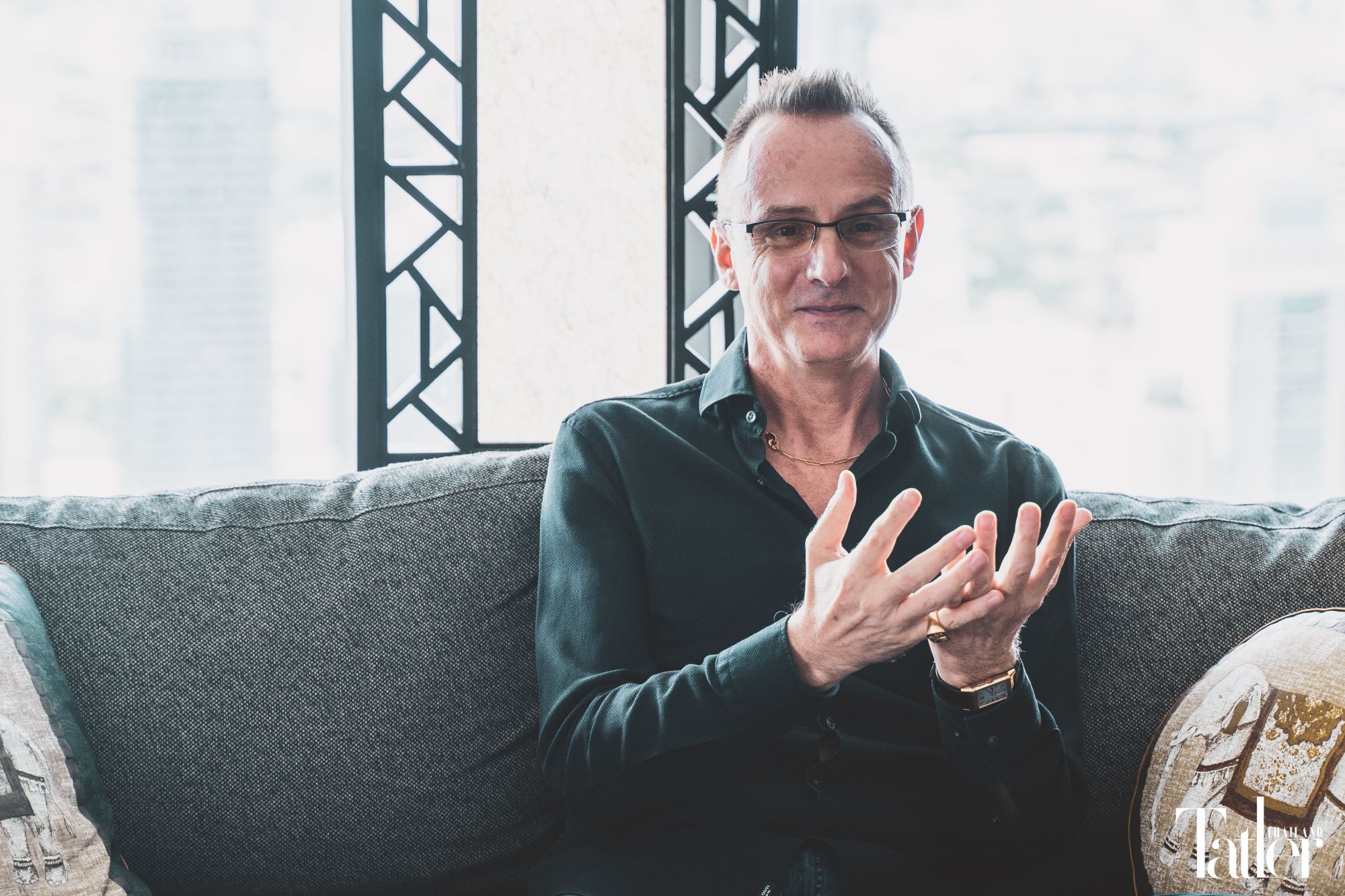 The Belgian nobleman will match your donation to communities left out of government aid in the North
Count Gerald Van Der Straten Ponthoz is a descendant of Chao Phya Abhai Raja, a Belgian adviser to King Rama V. A resident of Thailand for over two decades, the Count established the Chao Phya Abhai Raja Siammanukulkij Foundation, and in reaction to the ongoing coronavirus crisis, he has announced on his social platform that he is donating at a million baht towards coronavirus relief in a joint project with Thai designer Vorawaj and Dr Jaruwaree Snidwongse na Ayudhya.
As chairman of the Chao Phya Abhai Raja Siammanukulkij Foundation, "Count Gerry" explains its two main aims: to preserve the works and achievements of Chao Phya Abhai Raja and to contribute to the good relationship between Thailand and Belgium and its royal families. The latter explains why the Count is known for regularly hosting events such as the Simply Exceptional gala, which see numerous royal guests from other countries and billions of bahts worth of diamonds and other precious jewels in attendance.
The nobleman brings up his past projects to explain his current charitable ambitions. "For the Simply Exceptional gala hosted last year, there was a fashion show with plenty of diamonds and glitter planned for during the dinner. We invited Miss Lesotho to join as the King and Queen of Lesotho were honoured guests of the event. But then we realised, in all the grandeur, the charity part was missing." Struggling to find a partner in short notice, the Count contacted his confidant Dr Jaruwaree Snidwongse na Ayudhya for help in locating "a fashion designer with skills but above all, with a charitable heart."
It was Jaruwaree Snidwongse na Ayudhya, or Dr Fah, who suggested Jaque Voravaj Varazatiravatt, designer of his namesake fashion house Voravaj Bangkok. "Jaque and I met during the World Heritage gathering in Sukhothai," Dr Fah recalls, "We started talking and only then did I learn that he was a designer and how good his work was. He talking about his passion for Northeastern textiles, the Northeast of Thailand being where he is from. I recognised in him the spirit of helping communities and preserving heritage. This is someone with a heart and someone I could relate to. So when Gerry asked me if I knew someone, I immediately thought of Jaque."
Upon meeting, the Count and Jaque apparently clicked right away. "Since the foundation is based in Chiang Rai," explains Count Gerry, "I asked Jaque to work with the hill tribe students from there to help them create the dress of their dreams for Miss Lesotho to wear in front of her king and the other royals."
The opportunity was exactly the kind Jaque had long been seeking. "I've always wanted to do a project like this one but never really had the chance," says Jaque. "Before all this, I used to go into different areas to study the locals and their savoir-faire. It is a pity to see many leave behind their heritage to come to the city, believing that it will give them better lives. For me, to address this issue, we have to integrate their folk knowledge into a social enterprise to successfully nourish the communities." Jaque says his plans were never taken seriously by local officials but now with Count Gerry in his court, there is much they can all do.
It began with a design competition. "I created a design competition to make masks," says the designer. "This was before COVID-19, when PM2.5. was the issue. I gave students a template to draw on. I did not expect anything serious and did not even plan to really produce them because I didn't have the money to do so. But when I saw how invested the children were with their designs, I knew I had to make something happen."
As COVID-19 hit Thailand and masks became a commodity for staying safe, the Count assisted Jaque with the production cost for the masks while also reaching out to other agents in the North. "I have a very trustworthy friend in Chiangrai, La-Ong Tiyapairat," says Count Gerry, "I asked her to identify 1000 names from Mae Chan and Mae Fah Luang districts who did not receive aid from the government, to distribute masks designed by hill tribe students along with 500 baht each from me and a bag of rice from La-Orng herself, to them. These people maybe hill tribe members or those who do not have citizenship, who are in need."
With all 1000 people receiving the care package, Count Gerry has decided to expand the project, extending an open invitation to anyone who wants to help. "I will match the amount of the donation given with my own money. I just posted 'one million' because it's catchy, but it could very well be more. The idea is not only the donation but also to make the hill tribe students proud by having their masks distributed."
Learn how you can donate or keep up with the progress of the project on fb.com/chao.phya.abhai.raja or fb.com/thaibelgianfriendship.