What's New In Gaysorn Village In September 2020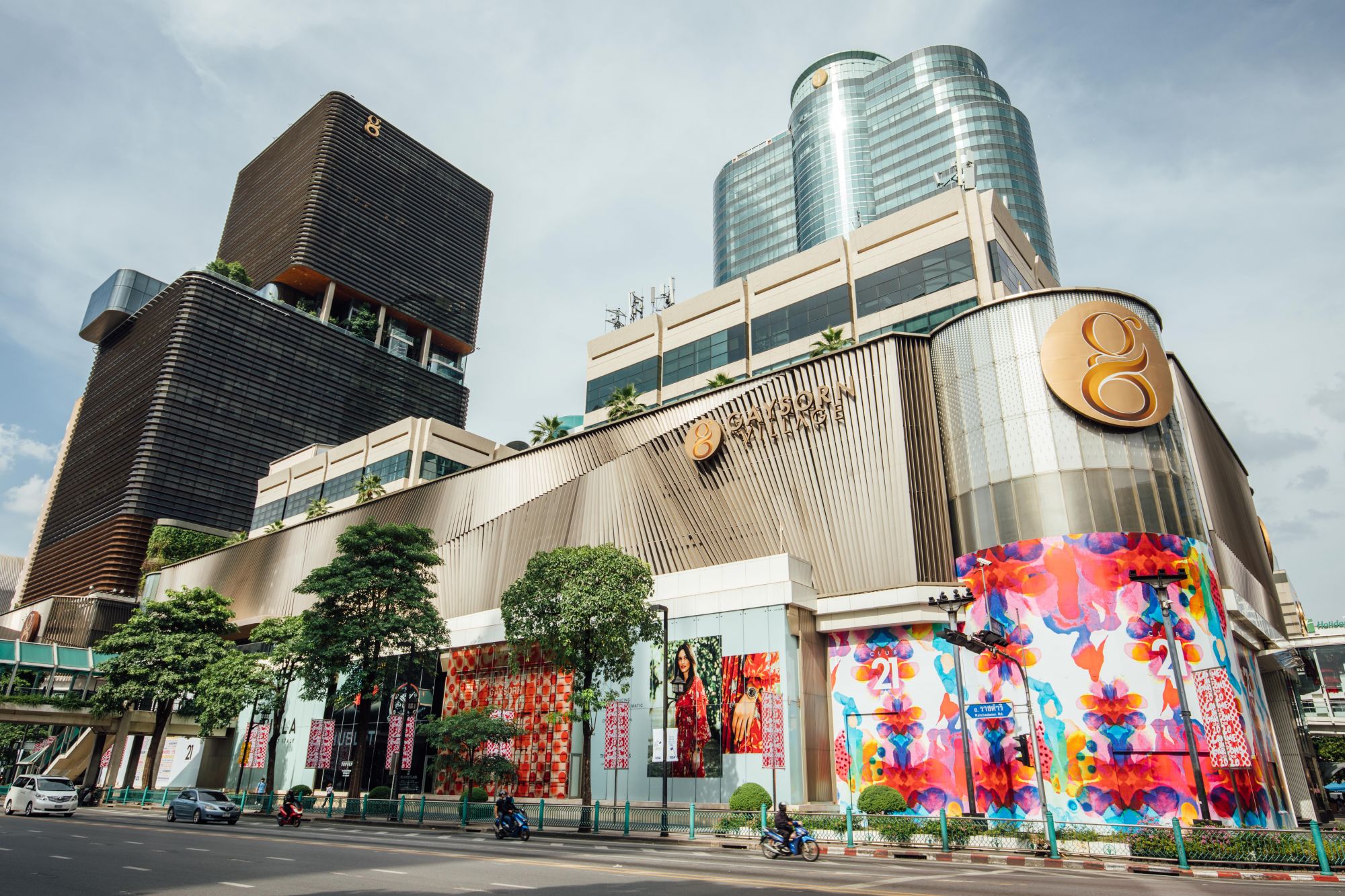 By Pichaya Petrachaianan
September 03, 2020
How the luxury shopping centre is catering to the ever-changing needs of its customers
The new normal has brought about major changes in consumer behaviour, and Gaysorn Village is responding aptly. To make the overall experience of shopping at Gaysorn more customer-centric in the fourth quarter of 2020, the shopping centre has implemented three new features. Here they are:
1/3 More Unique Experiences
Offering more unique and one-of-a kind experiences, from fashion to food, Gaysorn Village has added a couple of novel high-end retailers. For example, Comme des Garcons and CDGCDGCDG are now located on the ground floor and are respectively the largest Commes des Garcons store in Thailand and the first free-standing CDGCDGCDG boutique in Thailand. There is also the newest branch of Club21 multi-label store, as well as Club21 Men highlighting over 50 brands for men, including the exciting Dries Van Noten, Jacquemus, Junya Watanabe and Y-3.
For dining, different venues at Gaysorn Village are now based on a "one and only" concept. Riedel Restaurant & Wine Cellar, Ginza Tenharu and Boyy & Son Café are examples of places unique to Gaysorn Village. The concept also applies to the beauty and wellness components. Now with a total of 23 brands like Wonjin, Panpuri Wellness, Erb and new high-end fitness club Jetts Black, wellness-related services at Gaysorn Village have expanded by 30 per cent.
2/3 New Online Platforms
In a world of increasing digitisation, Gaysorn Village is moving with the changes with new online platforms. The Gaysorn Exclusive Loyalty Programme on the Line application will now be replacing physical membership cards. For shoppers spending 10,000; 100,000 or 1,000,000 baht within three months, upgrades to Black, Elite or Diamond Membership will be offered, respectively.
Another online channel is the new gaysornvillage.com, launched this month. The new platform highlights more user-friendliness, conveniently connecting users to the right goods and services.
3/3 More Consumer Engagement
At Gaysorn Village, personalisation and customisation are at the forefront. Based on data and research, Gaysorn classifies visitors into eight different categories, based on interests, behavior and needs. Foodies, for example, are those who see Gaysorn as a dining destination, while Collector Artisans crave exotic products and Global Culturalists are sophisticated international travellers attracted to Thailand and its culture. With such classifications, Gaysorn Village can more effectively cater to you the commodity that will be of your interest.
Also, launching in the first quarter of 2021 is the Gaysorn Diamond Lounge where VIP customers enjoy customised services and entertainment such as art exhibitions.
For now, Gaysorn is still offering shoppers the 'Gaysorn to You' experience for those who do not feel like venturing out in public. Simply add @Gaysornvillage on the Line application to shop and have your purchases conveniently delivered to you.