How Tumi's High-Tech Arrivé Collection Will Streamline Your Travel Experience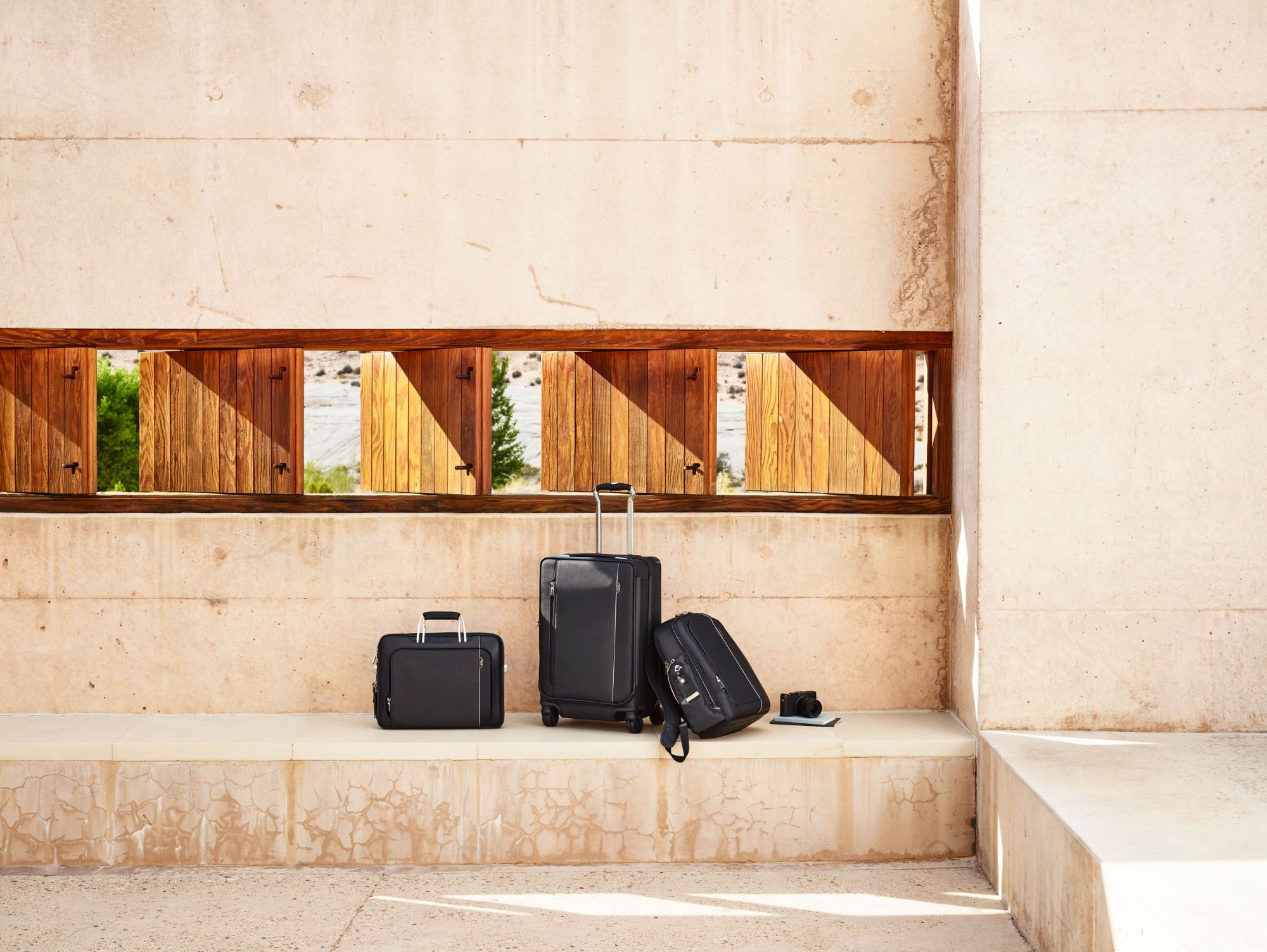 By Pichaya Petrachaianan
May 03, 2019
In partnership with Tumi
Charge your gadgets in your luggage with built-in USB power ports
While technology has made travelling much more convenient in modern times, power supply has become the source of today's anxiety. Recognising the modern jetsetter's need for recharging during transit, Tumi has relaunched its Arrivé Collection with greater integrated practical design. Amongst luxurious and high-tech details like shiny nickel finish, subtle leather trim, integrated logo design, magnetic zippers, TSA locks, side pockets with organic expansion, front leather panels with embossed details and shock absorbing straps, the most exciting added feature to the luggage is no doubt the USB power port. Here's a look at the carry-ons in the new collection:
---
International Dual Access 4 Wheeled Carry On
Perfect for distant travelling with its built-in USB Power Port, on the aesthetic front the International Dual Access Four Wheeled Carry On features chrome accents, perforated leather and embossed accents for a luxurious look. The carry-on's main compartments can be accessed two ways: through the front lid or wraparound zipper—both sealed by magnet. Inside the bag, zip dividers encourage organisation by separating front and back compartments for quick access.
---
Barker Backpack
The Barker Backpack is the ultimate everyday side-kick, carrying your crucial electronic devices comfortably and safely during commutes. Inside are pockets for a 15-inch laptop, tablets, phones, keys and glasses. The design is sleek but with uncompromised utility.
---
Larson Backpack
Suitable for everyday use, the Larson Backpack is also plentifully pocketed. Find compartments for a 14-in laptop, a water bottle and other daily essentials.
---
Hannover Slim Brief
A suitable bag for work, the Hannover Slim Brief is outstanding in both form and function. It can hold a laptop up to 15 inches in dimension, as well as tablets and documents. Zips on the front and back feature magnetic pull for greater security. For quick access, the bag comes with a front slip pocket and can quickly transform into a cross-body bag with a detachable shoulder strap.
---
Sadler Brief
Similar to the Hannover Slim Brief, the Sandler offers a more laid-back look with a leather handle in place of the Hannover's metallic handle.
---