How Do You Turn Your Passion Into A Full Time Job? Just Ask The Banana Warrior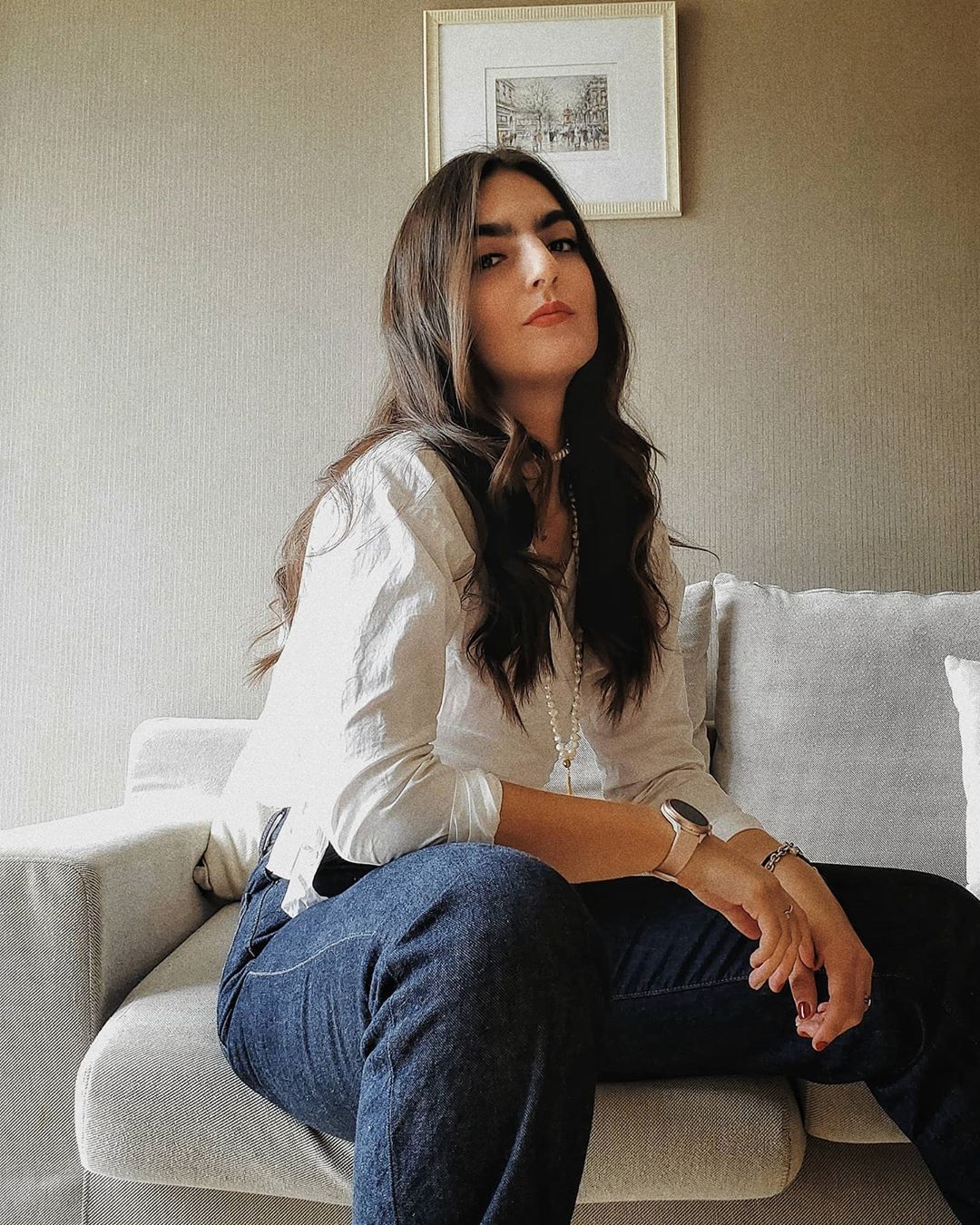 By Mari Carmen Dávila
June 04, 2020
The future is sustainable entrepreneurship
Julia Panchkowry is the 35-year-old baker behind The Banana Warrior, a Bangkok-based health food brand specialising delicious, vegan desserts. In light of the three years and counting that have passed since Julia launched her health-conscious business, we decided to have a chat with the sustainable entrepreneur to learn more about her brand, her story and, ultimately, how to make a full-time job out of your passion.
Who was Julia Panchkowry before The Banana Warrior?
I was a primary school teacher working in London, practising yoga most days and baking for fun and comfort in my shared apartment in the city. In London, I would bake all the time as it would remind me of my kitchen at my mother's house in the countryside. I adored baking. I would spend hours reading recipe books and looking at Instagram accounts of people in the health, wellness and the cooking scene, all the while thinking to myself: 'I WISH that I had a following of people so that I could share what I was creating in the kitchen.'
What brought you to Thailand?
I was looking for a change, but I didn't know what it was. One of my teacher friends had moved to Bangkok to teach and told me over the phone that a teaching position in a kindergarten classroom had opened. At first, I was quite closed to the idea of moving to Bangkok—I had spent a night in the Big Mango whilst travelling Southeast Asia a few years prior and found it to be a bit busy and hot. I also found the prospect of living so far from home quite daunting; I had never lived abroad before. But I decided to take the interview to see what would happen. I got the job the next day and found myself packing for Thailand two weeks later.
What inspired you to begin The Banana Warrior?
One day, I went to visit a yoga studio in Sathorn. I was very hungry after the class finished and noticed there weren't any snacks for sale. On my way home, I found myself wishing I had packed some of my vegan banana bread as a snack. So I got home and decided to send the owner a message telling her about my banana bread. I had no plans of selling my food. The idea just came to me and I went with it.
The owner of the yoga studio invited me in for a tasting session a week later. I baked after school every night that week perfecting my recipe. I brought copious amounts of banana bread to school that week for my friends to try and test. A week later, it was being sold at the studio. The joy I felt watching people eat my food was profound. It ignited a passion that I didn't know existed. A week after that, Broccoli Revolution expressed an interest in my products and before I knew it, I was gaining new distributors every month and gaining wonderful health-conscious customers.
What were the biggest obstacles you've faced in your entrepreneurship journey to date?
Staffing can be a bit tricky sometimes. I get quite attached to the ladies that work for me and when they leave, it makes me really sad. It's a bit like losing a friend. I'm working on developing more resilience with that. Also, COVID-19 has put a lot of plans on hold but we have loved navigating our way through, being open and creating new ways and directions to run.
If you were to start all over again, what are the top four things you'd do to begin your business?
Have a vision: ask yourself what do you want to create, what are you offering and what makes it special.
Build connections: positive, strong connections with others that work in a similar field.
Don't worry: accept that there are lots and lots of things that will not go to plan in the beginning and that's alright. Believe in your capability to make it work anyway.
Be as open as possible: your business will go in directions that you have not planned for or envisioned. Being too rigid can close your mind to the many different opportunities that are out there.
Does branding your company as sustainable help you attract customers?
We believe that it is our social responsibility to be conscious, to ensure that all of our ingredients are fair-trade wherever possible. It is important to us that everyone in the food-making process has been treated fairly. We are also strictly against single-use plastic. I hope that is an added bonus for our customers. Most of them are interested in health and wellness, which usually comes with an interest in knowing where their food is sourced and caring about the environment.
How is sustainability perceived in businesses?
I think we still have a way to go. I get disappointed when I see places using so much unnecessary packaging that is harmful to the environment, and I am surprised that some places are still using plastic straws. Having said that, the sustainability movement is becoming more and more common. I see some restaurants and cafes using bamboo or lemongrass straws, and now some of the festivals are asking customers to bring their own refill cups. Supermarkets in Thailand are now much more on board too, with the plastic bag situation. We also get some of our customers coming to Farmer's Markets, bringing their own lunch boxes to put our products in so that we don't use any of our packagings. We love that conscious consumerism.
How do you think that the perception of sustainability will change in the future? How will it affect the businesses?
I hope that with further education, more and more people will become aware of how we can all make a big difference to the environment by making small conscious choices every day. Businesses especially. If we could all be more mindful with the materials we are using, that would make a big impact. It is actually a very easy way to give back to the planet. We just need to shift some of our habits.
Anything exciting coming up for the brand?
As soon as we can, we will continue with our plans of becoming an international health food brand. The Banana Warrior will be branching out to other countries in Asia and beyond.
Learn more about Julia and her offerings at thebananawarrior.com.
See more: How To Transition To An All-Natural Beauty Routine? Ask Bangkok Soap Opera