Rolls-Royce's Ian Grant On The Uniqueness Of Thai Car Owners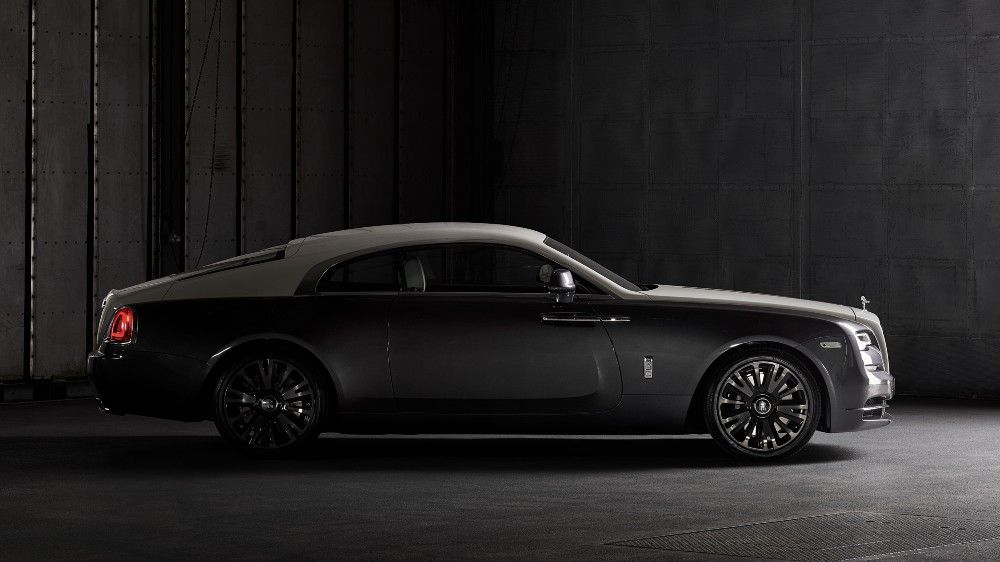 By Mika Apichatsakol
December 17, 2019
"It's never one individual making the decision about their car, but a big family group"
Last month, Rolls-Royce unveiled the stunning Wraith Eagle VIII Limited Collection in Thailand at the Rolls-Royce showroom in Siam Paragon. A tribute to transportation, the Wraith Eagle VIII honours the 100th anniversary of the first non-stop transatlantic flight, accomplished by pilots John Alcock and Arthur Brown in June 1919. There are only 50 of this special car in existence and only one in Thailand.
As we admired the Wraith Eagle VIII—particularly its mesmerising headliner featuring 1,183 starlight fibres and a red fibre optic marking stellar formations and the route of Alcock and Brown's journey—we managed to steal a quick chat with Asia Pacific sales manager Ian Grant to get a sense of who may be the owner of a car like the Wraith Eagle in Thailand.
What are some key observations that you can give us about Rolls-Royce customers in Thailand? Are we largely the same or different from Asia as a whole?
What's really cool about the customers here is that they're very interested in owning something that is absolutely unique and personal to them. Also, as Thai culture is all about family, it's really interesting that it's never one individual making the decision about their car, but a big family group. So often, you'll get to meet the parents, the grandparents, all coming to help the individual buy and design their vehicle. I think that's what's exciting for me in Asia: how involved or emotional the decision to buy a car can be. It's an absolute statement for them, a level of arrival and proof to their family of a type of success they've enjoyed.
Can you share with us some of the things that really matter customers here? What are things they nitpick about the car or that they seem very adamant about?
Definitely individuality. They want something that really makes a statement about themselves. They don't want something that everybody else has. They certainly don't want anything that can be seen on every street corner. They want to see their own personal design, and then when the car is already, they want it to be absolutely perfect. The stitching has to be perfect. The sound of car running has to be perfect. And that's what our brand is all about—we strive for perfection.
One time a man and his wife came for a tour around the factory. They were trying to decide what colour to pick, out of the 44,000-shade standard palette we have. Then the lady just pulled her lipstick out of a handbag and said, "make it in this," and we did.
Having been at Rolls-Royce for a couple of years now, have you observed a change in the market?
Something that I've noticed quite dramatically in the market I look after is the age change and demographics of our customers. Younger customers are coming to us and more family-orientated customers. I was just an event in Australia recently, where I was talking to a gentleman interested in buying a car who was just in his mid-20s. I think it's a testament that this is not your grandfather's car.
Could you tell us about a few maybe exciting things that are coming out of Rolls-Royce in the near future?
One that's just coming out is the Cullinan Black Badge. That's been really exciting for me personally because I'm a big SUV fan. It's coming to this market in the new year. And of course, the Wraith Eagle, which is really new. There are just some cars you make which you kind of wish the customers never come to collect. The design of this car is absolutely beautiful. It's the story of the first transatlantic. Inside, on the roof lining is the star constellation from the night of the journey and also the direction of travel. There are also beautiful hand-stitched clouds. It's just incredible.
How do you define luxury?
I think luxury really is up to the individual. What I see luxury is quite different from somebody else. And in the automotive world, luxury has to be something that is tailormade for you. It can't be mass market. Individuality, something that's handcrafted and very rare—that to me is luxury.