Meet The Duo Behind Niche Creative Collective 'Half Caste Creations'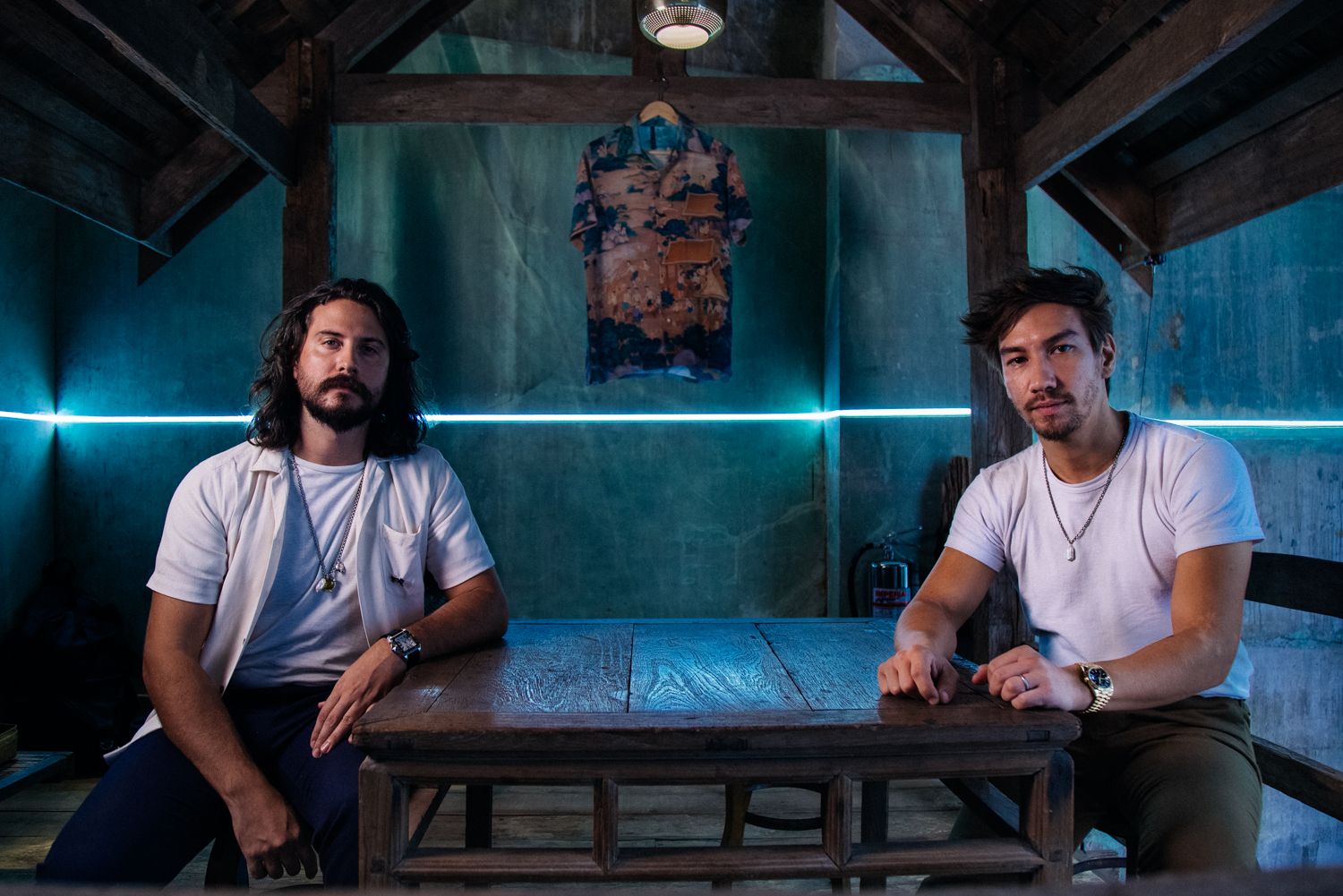 By Mika Apichatsakol
May 28, 2019
Thailand Tatler meets Dennis Karlsson and Yan Kennedy to get to the bottom of their unconventional concept store
I had heard loosely of Half Caste Creations for maybe three years before I recently sat down with the two men behind the collective to find out exactly is. I knew they were involved in custom motorcycles, the shared passion of HCC's Dennis Karlsson and Yan Kennedy, but they also seemed to do experimental jewellery, furniture and one really nice silk shirt. Curious, I met the duo at an obscure fruits and vegetable shop in Chinatown called FV (Fruit + Vegetable) to get to the bottom of their unique business, what's it about and how it goes against the grain of today's brands and retailers.
Half Caste isn't really another clothing and accessories or home decor brand. So what is it exactly?
Donny: The simplest way to explain it would be that it's essentially a design studio or a think tank for not necessarily new ideas but ideas that are often overlooked. We have a way or a methodology to take every project that we do and try to do it differently.
Yan: We produce and create what we can't find on the market and curate what we find that we feel is relevant. Here, you can find vintage pieces, modern pieces and prototypes for future furniture, accessories and clothing. It extends to art and music and everything that we come across in life. It's a concept store in that sense, but it's not a concept store in the common sense.
How so?
Donny: Concept stores that Yan is talking usually focuses on a main thing like fashion or motorbikes. We don't want to be associated to being like one specific thing or produce clothes every season. We're trying not to relate to time because we believe that whatever we produce will make sense tomorrow and after tomorrow. That's how we approach every single piece we do.
How did you two join forces?
Donny: So Yan is married to Tatim of Pitchita, who's a friend of mine since grade school and a friend of my wife [Nat Vacharaphol] as well. So we would bump into each other a lot and just became friends organically. We started talking about building bikes together over beers. We then worked on this bike together for two years and eventually started talking about other projects.
Relevant: Tatlergram: #DONNATI Nat Vacharaphol And Dennis Karlsson Tie The Knot!
What is the dynamic like between the two of you when you work together? How are your personalities similar or different? Who does what?
Yan: We're quite a joint force. We're pretty much together every day. We spend a lot of time driving around town and being in the office working on stuff together, but I guess you could say that creatively, I tend to connect the dots while Donny drops the dots. Although sometimes the roles are reversed depending on the project. There's only one common ground where both of us go through every step together and that's motorcycles.
So tell me about you and bikes, as it seems to be a very important element to what you do.
Donny: I guess we made a name for ourselves through building bikes. We weren't the first custom builders here, but we were definitely the first to apply a particular aesthetic to it, which responded really well within the community.
What other pieces are you especially proud of?
Donny: I think it would have to be the Thailand shirt. This was a six-months venture with the time spent on the painting. This is definitely an A product for us.
Yan: We don't release a lot of stuff, if you've noticed. With everything we do, we want it to be done the best as possible. So everything takes a very long time to get just right. Even with this backpack, it took us six months of testing colours to get the right green for the leather.
As an art or craftmanship-centric business, what are you trying to achieve ultimately?
Yan: Our idea is ultimately to do something culturally essential for Thailand. Thai culture is very rich, but it is being disregarded or misused for the mainstream. I think even a lot of Thai brands aren't super proud of their heritage and tend to admire more what people in other countries are doing, like Japan or New York. We want people to appreciate concepts that are born in Thailand.
Donny: We have a few things in the pipeline, but this year we're heavily focused on expanding and opening up a proper space that's not in a mall, that's not a bar, not for selling stuff. Rather, just a cool space that's cool because it's relevant.