Editor's Picks: Flip Phones, German Eyewear And Something Chartreuse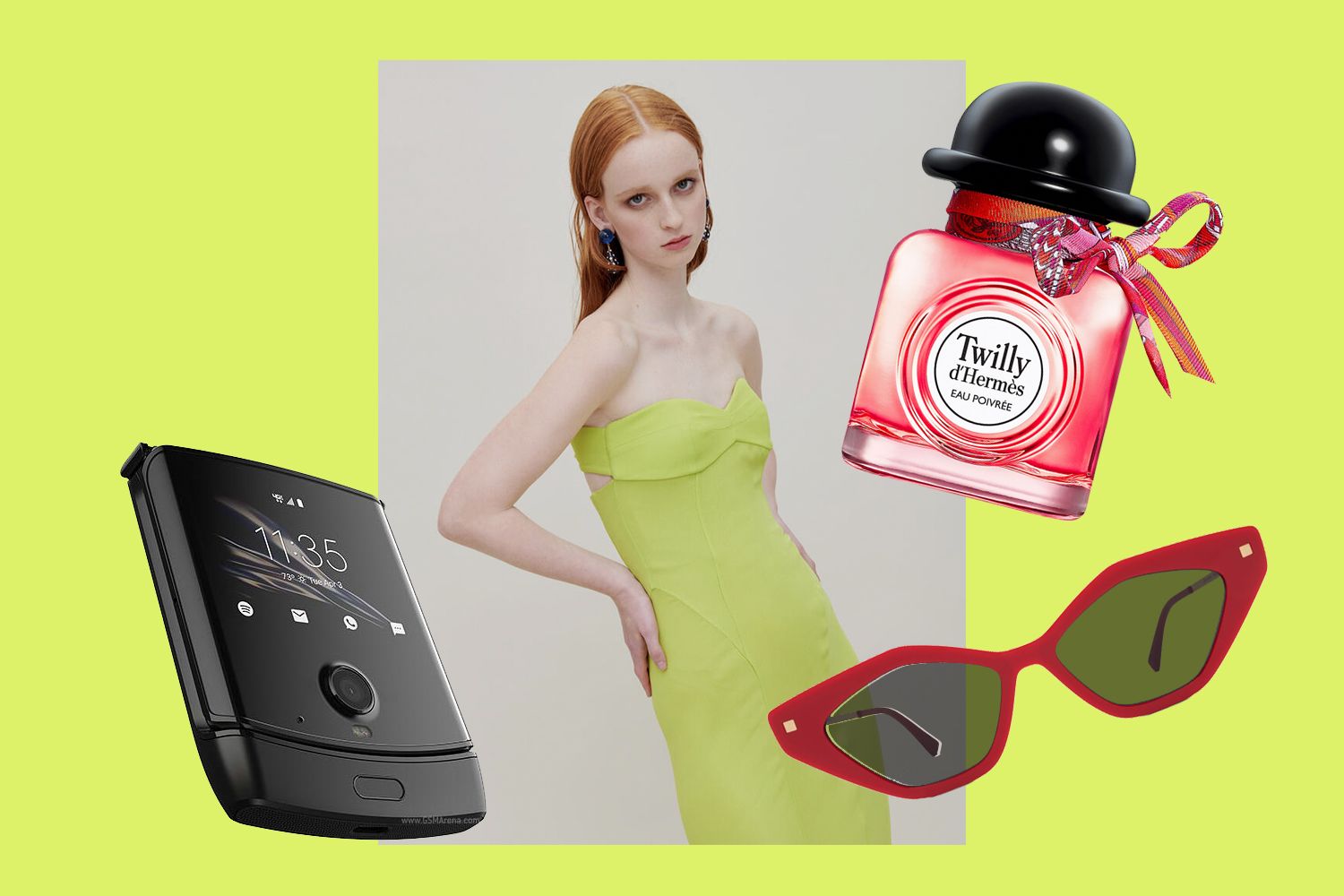 By Mika Apichatsakol
December 02, 2019
Thailand Tatler's digital editor, Mika Apichatsakol, shares her weekly picks of items that will make your life extraordinary
1/4 Motorola Razr 2019
Forget the iPhone 11 Pro, this is the phone I'm holding out for. The mid-2000s are officially back, honey, with the return of the iconic Motorola flip phone we all had at some point. The new Motorola Razr folds down from a length of 172mm to 94, fitting more easily into pockets and our damned mini purses. I honestly don't care if the processor or camera isn't as top-notch as the iPhone. It's still a high-end smartphone that will get all your social media needs met plus make embarrassing pocket-dialling a thing of the past. Priced around US$1,500 (or about 45,345 baht), pre-ordering starts later this month, with the phones expected for delivery in January 2020.
2/4 Mykita Eyewear At Sindhorn Village
Eyewear connoisseurs will know of this Berlin-based eyewear brand and their dedication to style and function. Having had limited distribution in Thailand previously, Mykita recently opened their Bangkok flagship at the new Sindhorn Village, and even if you aren't in need of new glasses at the moment, I highly recommend going and getting a look at all their collections up close and personal at this gallery of a boutique. Because innovations like Mykita's unique spiral hinge, which allows them to craft frames without screws, need to be seen and experienced. Their glasses are also unbelievably weightless, and you can learn how from the highly knowledgeable staff.
Visit mykita.com to learn more.
3/4 Twilly D'Hermès Eau Poivrée
The latest interpretation of Hermès' Twilly D'Hermès Eau Poivrée is inspired by the daring, independent spirit of the modern woman (it's me in a bottle). A great scent to add to your repertoire this season, ladies, the Twilly is spicy, floral and woody all at once. Taking that extra step to convey the persona of this perfume, the pink bottle wears a sassy black hat and Hermès silk scarf.
Available at hermes.com.
4/4 The Attico's Lime Green Evening Gown
A colour which seems to have usurped this year's peachy Living Coral Pantone, lime green or chartreuse as I've seen fashion editors call it is the real colour of the year. Though, while you may have seen this colour in the clubs or on Instagram, it hasn't quite made its presence at dressier events, which is why this dress by one of my personal favourite brands, The Attico, snagged me recently. Bold but simple, sleek and chic, this evening gown is the living definition of my style mantra when it comes to dressing fancy.
See more at theattico.com.