Best Co-Working Spaces In Bangkok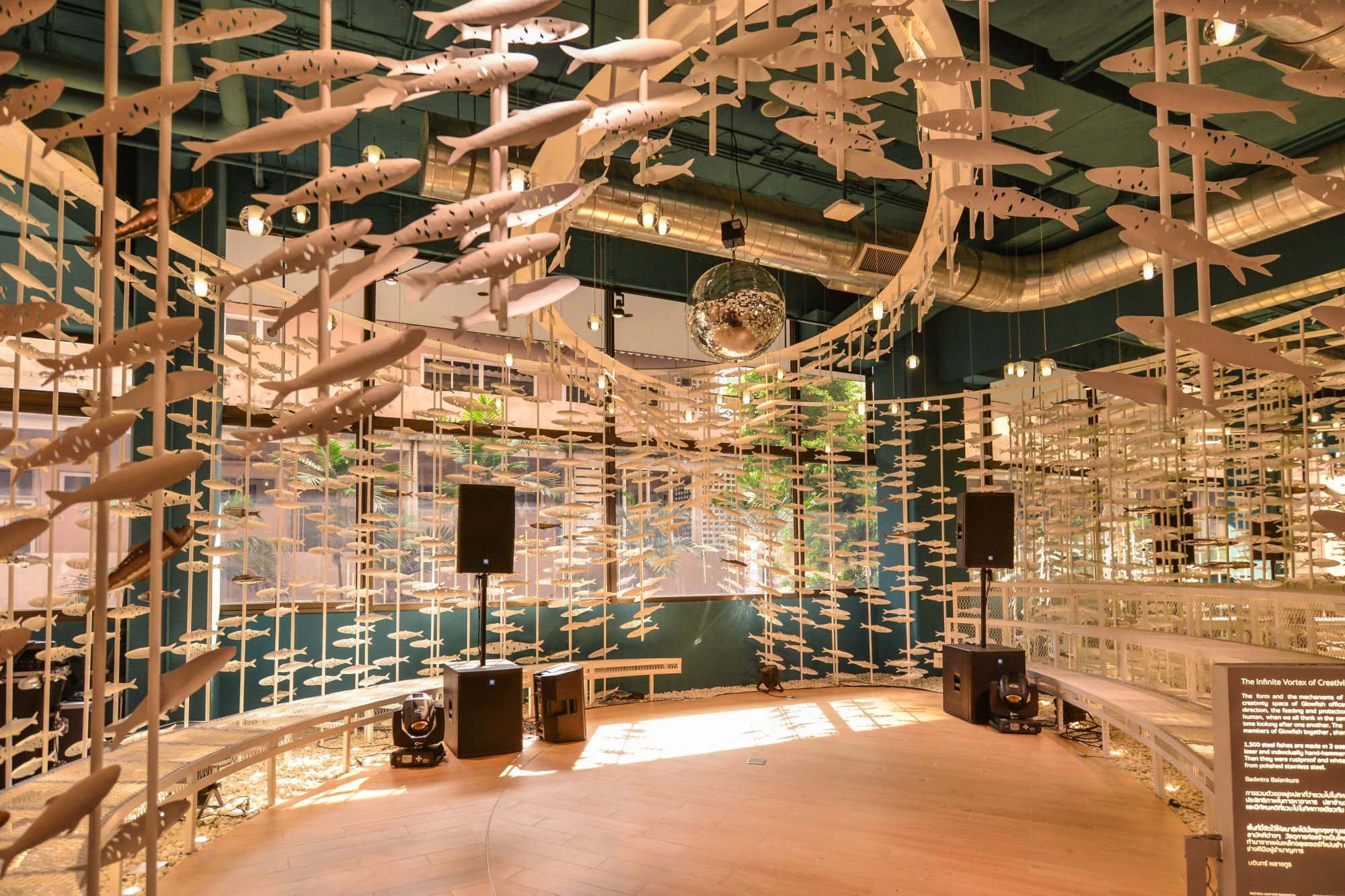 For the digital nomad
1/7 The Great Room
Designed for people who like to get together for a new project, business or even a drink, this modern space atop Gaysorn Tower is much more than a workspace. Here, you can spend your Monday morning relaxing and enjoying the perks of delicious restaurants and shops.
Level 25 & 26, Gaysorn Tower, 127 Ratchadamri Road
2/7 Gaysorn Urban Resort
For very high-class nomads, Gaysorn has another option of work/lifestyle space. Gaysorn Urban Retreat prides itself on its exclusiveness and high quality of indoor and outdoor facilities. Whether you need a sky terrace to celebrate or state-of-the-art kitchen facilities to throw a banquet, Gaysorn Urban Resort ensures that you'll never be wanting. Membership is 50,000 baht for three months, 100,000 baht for six months and 150,000 baht for a year.
127 Gaysorn Tower, 19th-20th Floor, Ratchaprasong Rd, Lumphini, Pathum Wan District, Bangkok 10330
3/7 Hubba
Targetting the great ecosystem of entrepreneurs and nomads of the world, Hubba is perhaps the biggest company offering networking spaces in Thailand. Their four branches each have a unique environment to keep things interesting. For instance, whilst their branch in Ekkamai offers a homely vibe, Sathorn and Silom promote more of a business-casual style. The great thing is you have access to all branches with just one membership.
Locations: Hubba Ekkamai, Hubba-To (Habito Mall), Hubba Silom and Hubba Sathorn.
4/7 Just Co Sathorn
Simplicity, quality, and productivity describe this co-working space best. Enriched with murals and other works of art that spark creativity, Just Co in Sathorn is the perfect place for those seeking to connect with the local culture through art and networking events. Enjoy hot handcrafted coffee and pastries as well as in-house entertainment. They also offer a mother's room for entrepreneurial mamas.
9th & 10th Floor, AIA Sathorn Tower, 11/1 South Sathorn Road
5/7 Glowfish Sathorn
Chic and modern are the only words that come to mind when trying to describe Glowfish Sathorn. With a gym led by professionals and a dining hall containing exclusive restaurants, this co-working space is intent upon bringing your lifestyle to the workplace. Everything at Glowfish is designed to suit busy urbanites. Their creativity zone will help you relax and brainstorm the best idea for your future projects, whilst their secret service meeting room will give an interesting professional twist when meeting potential business partners.
Floor 2, Sathorn Thani 2 Building, 90 North Sathorn Road
6/7 The Hive
Set in Thonglor, the trendiest area in Bangkok, the first international branch of The Hive opened after it's popularity in other countries like Hong Kong, Taiwan and Japan. The Hive at Piman 49 comprises six floors of a modern building that includes a beautiful rooftop café lounge, meeting rooms, post boxes and storage units. This coworking space is fully decorated with British styled interiors which are perfect for the creative freelancers, developers, entrepreneurs, journalists and dynamic startups. Make sure to check their weekly events that go from mojito days, rooftop sunset healing sessions to networking events.
46/9 Soi Sukhumvit 49
7/7 The Company Bangkok
The Company is a global initiative that started in 2016 with the goal of connecting like-minded businesses and ventures together. Their Bangkok branch, located on the 23rd floor of the GMM Grammy Place, provides modern amenities you've come to expect from co-working spaces. What distinguishes The Company is its global membership system and unique SNS system that encourages you to work with your neighbours locally and abroad. With a growing global footprint, The Company is the perfect destination for the active traveller.
23 floor, GMM Grammy Place, 50 Soi Sukhumvit 21