4 Reasons To Book Your Le Petit Chef Experience At Park Hyatt Bangkok Now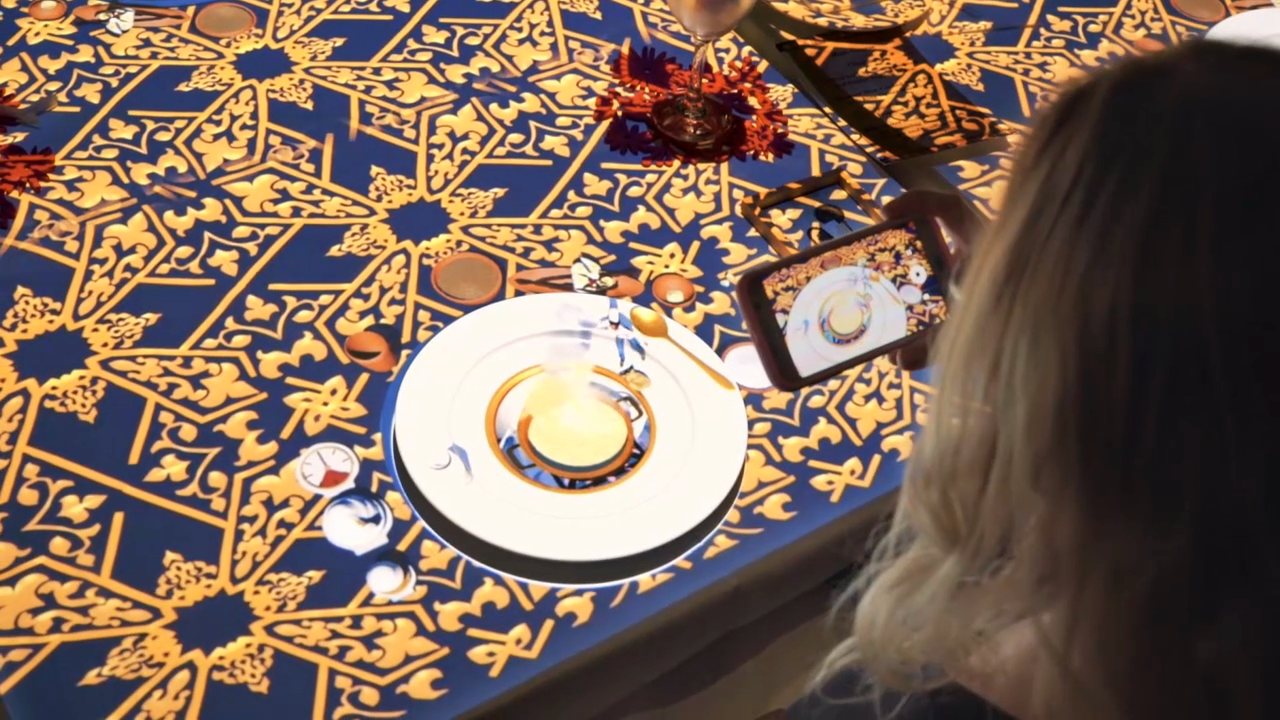 By Mari Carmen Dávila
December 12, 2019
An interactive experience that brings technology and gastronomy together
Park Hyatt's latest Le Petit Chef experience is a dining experience like nothing else. Full of new gastronomic tendencies and video mapping adventures, the modern and yet nostalgic dining concept takes you around the world in 90 minutes. If you haven't booked a seat yet, make sure to do it before it leaves in March 2020 and here's exactly why:
1/4 A Multi-Sensory Experience
Le Petit Chef stimulates diners' senses with digital projectors hidden in the seating. The petit chef is projected on your plate with colourful images and music that work to virtually transport you to different destinations. From France to the Himalayas, be prepared to experience a flavourful sensory trip, combining taste, sound, smells and visuals.
2/4 The World In Five Courses
To create the perfect magical experience, Le Petit Chef's attention to detail is impeccable. inspired by the travels of Marco Polo, every dish in the five-course menu has been designed to immerse you in a different culture. Starting off in France with some amuse-bouche, the meal is followed by smoked eggplant, sesame and labneh, lamb chop and moharmara mezze, whisking you off to the Middle East. You'll then take a pitstop in India to enjoy some Goan scallop curry, cauliflower and coconut, chicken vindaloo and tikka masala. The main course, meanwhile, is represented by ancient China, featuring abalone, bok choy, shimeji mushroom, soy and ginger paired with lobster fried rice. Finally, you'll return to the port of embarkment with home-made crème brûlée.
3/4 Famous Worldwide
Created in 2015 in Belgium by the company Skullmapping, Le Petit Chef has expanded to major world cities including London, Hong Kong, Paris, Amsterdam, Mexico and now Bangkok. Due to its tremendous success and anticipated hype, the experience will be available in the Big Mango until March 31, 2020.
4/4 An Adventure For The Little Ones
An extraordinary adventure to be shared with the smallest of the family, Le Petit Chef also offers a special function and menu for kids every Sunday at 12:30pm.
Embassy Room at Park Hyatt Bangkok
9th floor, Park Hyatt Bangkok, 88 Wireless Road
Sunday-Wednesday 7pm;Thursday-Saturday 7-9:30pm
lepetitchef.asia
See more: Jiro's Sushi Stripped Of Michelin Stars