Couscous Joins UNESCO's List Of Intangible Cultural Heritage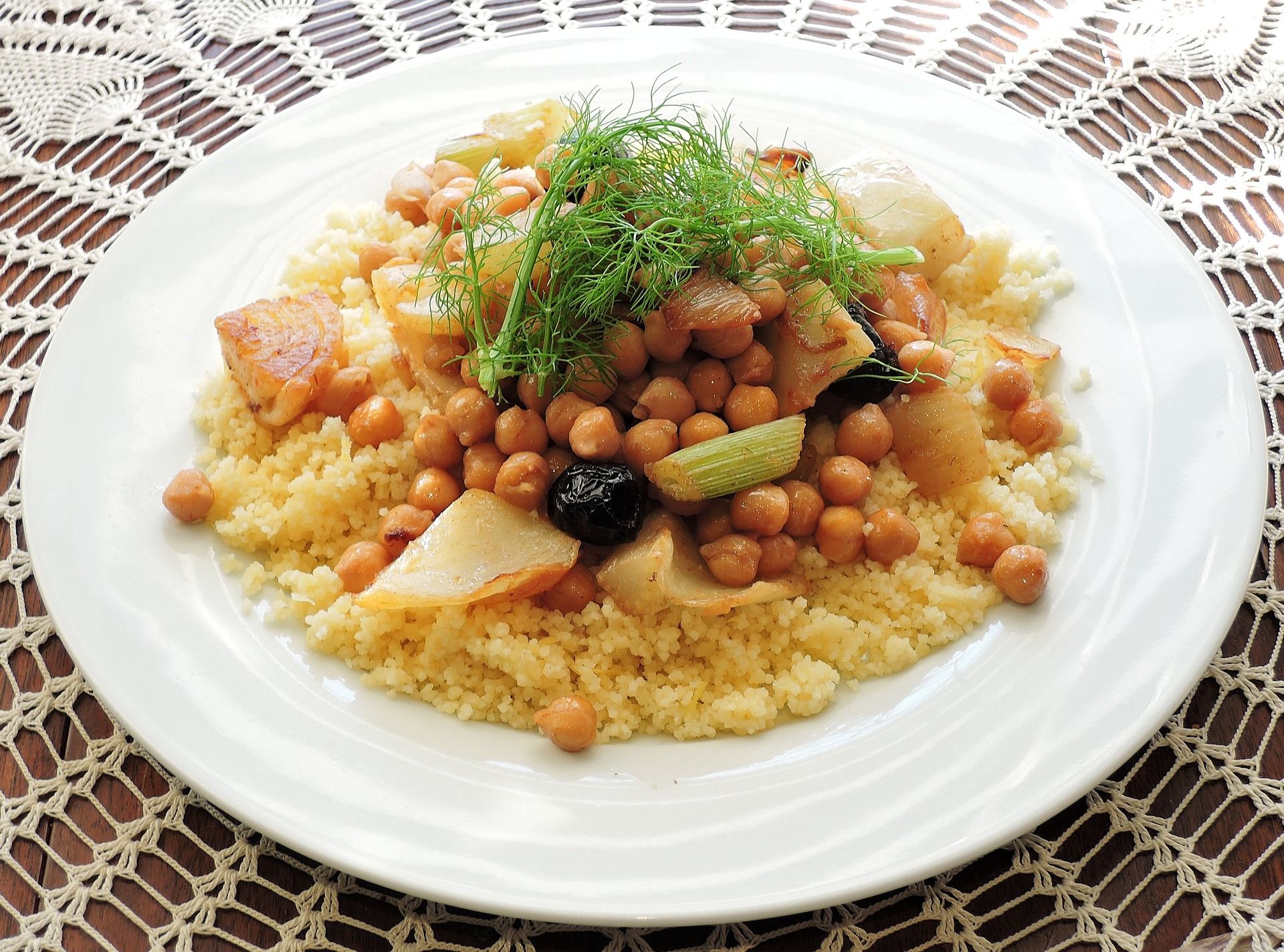 The beloved Berber delicacy has earned a place on the UN agency's list of the world's intangible cultural heritage
Last month, the United Nations added couscous to its Intangible Cultural Heritage list after four countries submitted the entry to UNESCO. Despite major differences, Algeria, Morocco, Tunisia and Mauritania got together to highlight their shared love for the dish, which joined Zambia's Budima dance, Spain's wine horses, Singapore's hawker culture and other new entrants on UNESCO's list of intangible heritage.
"Couscous, present at every social or cultural event, is at once ordinary and special," their joint presentation argued. "Ordinary because of the frequency of its use in a family setting, and special because of the unifying and propitiatory role it plays at convivial community occasions at which food is shared."
Couscous is traditionally made from the hard part of the durum, the part of the grain that resisted the grinding of the millstone. The semolina is sprinkled with water and rolled with the hands to form small pellets, sprinkled with dry flour to keep them separate, and then sieved and later soaked and repeatedly steamed. Usually served with stews, couscous is also called seksu, kusksi or kseksu, and is a staple across the region, often likened to rice or noodles in parts of Asia.
The 2020 bid to UNESCO was a cross-Maghreb initiative after four years ago when Algeria sparked the fury of regional rival Morocco by planning its own couscous nomination.